Can I Still Go to Parties Now that I Got Sober?

By
Stonewater Recovery
·
2 minute read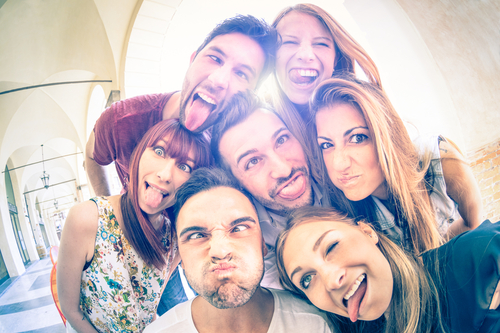 Parties are a big deal for so many teenagers in high school and now that you are sober, you are conflicted to whether you should attend them any longer. There is no set answer for any one person because everyone is at different place in their recovery. The one thing that stands true for anyone who wants to stay sober -
you should not put yourself in a situation that you could jeopardize the recovery you have worked so hard for.
People who are in recovery can easily be triggered or develop cravings when they are around the substances that led them down the path to becoming addicted without any defense.
Addiction is often called cunning, baffling, powerful and that it is. Substance abuse centers in the mind. Someone who is not putting their recovery first can be tricked to think they can handle certain things such as attending a party where drugs and alcohol are being served.
Be practical
You must ask yourself if you have a valid reason to be at the party or if you are just trying to live vicariously through the substance usage of others? Most teenage parties that involve underage drinking and drugging are not attended to play games and drink punch. They are attended so that teens can get faded together without being interrupted by parents or police. These types of parties usually do not end well, so you are probably better off not going.
Get a second opinion
Talk to your sponsor or therapist about where you are in your sobriety. Discuss your situation openly and they will be able to give you some insight about how this can affect your recovery.
Throw your own sober party
Get together some of your recovery friends and ask everyone to bring their favorite non-alcoholic drink and a snack. You are probably thinking
how lame.
Do not knock it until you try it. Sobriety is fun without having to add alcohol or drugs to your body. You can learn how to laugh and carry on a conversation without using mind-altering substances to carry you through.
Your FOMO may be getting the best of you to get to the party of the century. Rather, let the logic of YOLO provide you with the best choice that pertains to your sobriety because drugs and alcohol can lead you to the last house on the block.
Stonewater Adolescent Recovery Center leads the way with progressive, evidence-based programming to most effectively treat each individual adolescent while focusing on the uniqueness of each client. Healing the mind, the body, and the spirit as one in the same can make the biggest difference in staying sober.
Call us today to start living in recovery:
662-598-4214