Does Alcohol Marketing Have an Effect on Youth Drinking?

By
Stonewater Recovery
·
2 minute read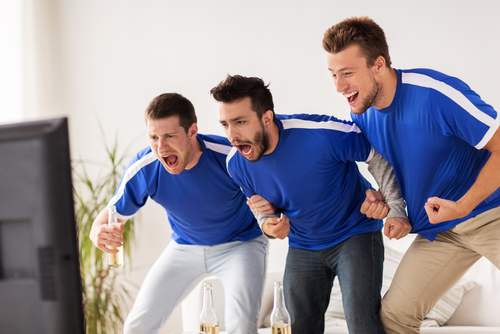 In the 1990s, Big Tobacco came under fire. The lawsuits were heard around the world as companies like Camel were criticized for creating characters and advertisements directed toward young people. Joe Cool was a camel-character that advertised cigarettes as being cool. A landmark lawsuit, the tobacco industry lost and had to change their approach.
Such regulations and criticism has not been placed on the alcohol industry, however. The alcohol industry spends billions upon billions of dollars a year to advertise their products and the culture of drinking their products. Much of the alcohol industry's advertising is directed at the youth. Intentionally placed in youth areas without intentionally targeting the youth, Big Alcohol reaches the minds of young people around the country, as well as around the world, encouraging them to drink. A new analysis of twelve long-term studies has found that alcohol advertising does have an effect on a young person's choice to drink, starting at younger ages. More importantly, when they do choose to drink, they are more likely to participate in binge drinking.
The Center on Alcohol Marketing and youth, a member of the Johns Hopkins Bloomberg School of Public Health published the study in
Addiction
. Over 35,000 participants were included in the final review across the twelve studies, spanning seven different countries.
Children as young as 10 years old are exposed to alcohol advertising. The marketing that young children are exposed to is as frequent as the marketing that late teenagers and young adults are exposed to. This older demographic is particularly targeted if they are at the college level, where there is more alcohol advertising money spent per capita of a college region than any other urban area.
Talking To Kids About Alcohol
The messages alcohol advertisements send to kids should be discussed at a family level. Here are some conversation points to guide the dialogue. You want to get an understanding of how your children are interpreting the messages, what they believe about themselves in relation to alcohol, and whether or not they have experimented with alcohol outside of the home.
What alcohol advertisements can you call to mind that you've seen recently?
What do you think alcohol advertisements are trying to tell you?
How do you feel about alcohol after you see these advertisements?
Do you feel curious about drinking alcohol or experiencing getting drunk?
Do you know there is a difference between regular drinking and binge drinking?
Are there conversations among you and your friends regarding alcohol?
If your adolescent or teenage boy has fallen into a destructive pattern of alcohol abuse, there is treatment available. Stonewater Adolescent Recovery Center offers residential treatment programs, building a foundation of recovery and cleansing life in mind, body, and spirit. Call us today for information on our campus in Mississippi: tel:+1-662-598-4214