Employee Spotlight: Tony Sartini

By
Elizabeth Fikes
·
1 minute read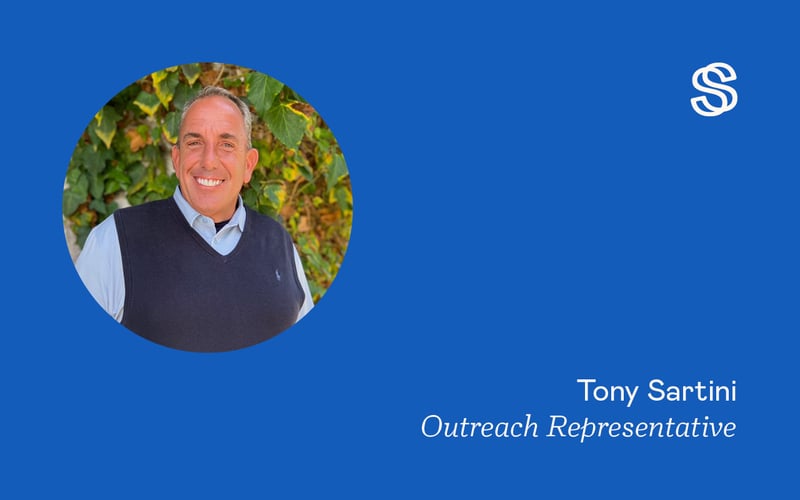 At Stonewater, we're family — and there's a new face in the fam these days! Please help us welcome Tony Sartini to the team through this Employee Spotlight.
Tony joined Stonewater four months ago as an Outreach Representative and has already made an impact.
"I like working for Stonewater because of the family atmosphere and the dedication to make a difference in young men's lives," Tony explains. "I believe in the mission of lifelong recovery."
As an Outreach Representative, Tony is responsible for representing Stonewater around the country. Still, there's no place quite like our Southern home.
He says, "I love the Oxford community because of its hometown feel, and the friendliness of everyone I have met."
In just four months, Tony has already helped families to get their sons back, better, by connecting them with Stonewater. Even in his "off" time, though, he is dedicated to helping his community.
"I volunteer at my church and spend a lot of time speaking and telling my story of recovery in the AA community," Tony explains. "I also volunteer at PGA First Tee and give free golf lessons to children," as well as helping to raise funds for the American Heart Association and brain cancer research.
If he's not lending a helping hand in the community, you'll find Tony at the beach, running a 5K, at a concert, or on the golf course.
Please help us welcome Tony, and thank him for being part of what makes Stonewater great!