Teens Don't Know How to Say I'm Depressed

By
Stonewater Recovery
·
1 minute read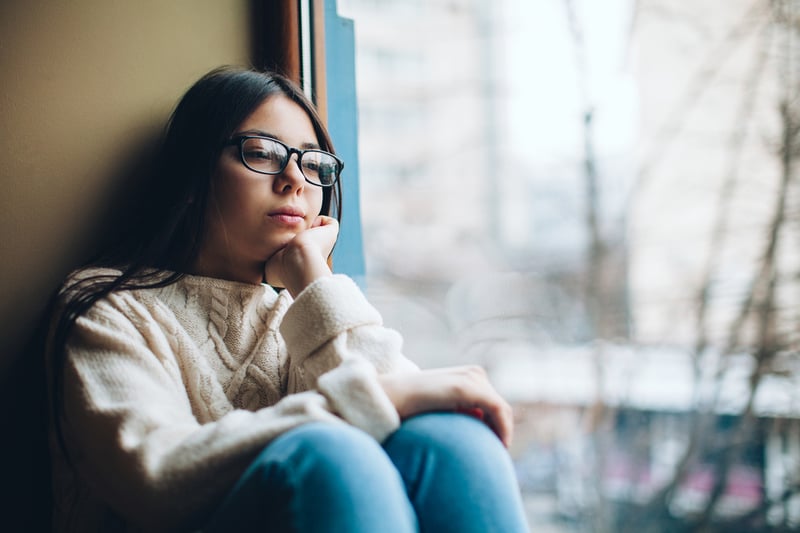 Most psychiatric conditions develop before the age of twenty four years old. Mental health conditions like depression often develop in adolescence but are overlooked, leaving adolescents and teens undiagnosed as well as untreated. Teenagehood, the common angst and fluctuation of hormones, is enough of an answer for most parents to overlook the beginning symptoms of conditions like depression. Knowing that an adolescent or teen is depressed is made more difficult by the fact that most teens won't use the word depressed in a feeling statement, according to
new research
. Adolescents and teens aren't likely to say I'm depressed, the research found. Instead, they are likely to use terms like:
I'm down

I'm stressed

I'm sad

I don't know what I'm feeling

I don't know why I'm feeling what I'm feelling
Teenagers in the study explained that they often feel angry and irritable. In addition, teens notice that they lose interest in favorite activities. What causes their depression? Most teens in the study mentioned high levels of homework, academic pressure, and other expectations for success. Stress from the home life was also mentioned by teens as inspiring their difficult emotional experiences. Many teens experienced psychosomatic manifestations, developing physical illnesses in reaction to their inability to effectively cope with their developing depression.
Chronic fatigue, changes in weight, changes in appearance, a drastic shift in motivation, drop in grades, emotional irritability, and more can all be signs of depression in teenagehood. Parents should look into what is going on with their child beyond the immediate responses which might not completely cover the depth of what a teen is experiencing. When a teen expresses that they don't know what they are feeling or why they are feeling it, that is a clear indication that there is turmoil beneath the surface. It is important for parents to seek professional help from their primary care physician or seek a specialist psychologist and/or psychiatrist. Your teen might need medication or someone to talk to about what they're going through. Depression, when confronted early on, can be lessened in the severity of its symptoms and reduce the risk for developing a substance use disorder later on.
There is a safe place for teens to heal from addiction and alcoholism. Removed from the temptations of urbanized areas, the 62 acres of lush rolling hillsides on which the custom built Stonewater Adolescent Recovery Center lodge sits offers a nature haven of healing and recovery. For information on our residential programs for adolescents and teens, call us today: 662-598-4214.