Tips to Get Through the Summer with Your Immoderate Adolescent

By
Stonewater Recovery
·
2 minute read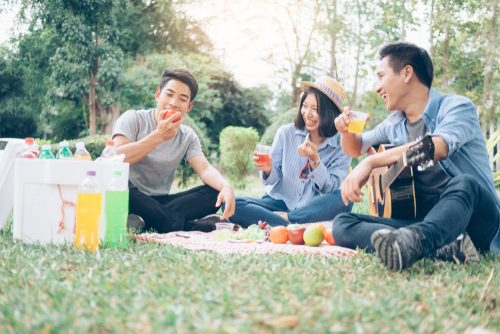 You have been looking forward to the summer coming for the last few months. Kids are out of school, vacations will be taken, and the weather conditions yield tons of sunshine during the summer. However, by day three of summer break, your kids are already bored. You fear that you may be stuck at home in a hot house with your immoderate adolescent having to deal with their behavior that provokes household-wide panic. The whole summer is not a bust just yet because there are some strategies you can implement into your daily routine that can make everyone have a great summer.
Enforce a schedule
Adolescents thrive on consistency which may be tougher to achieve with the unpredictability of the summer months. Sticking with a daily routine, even if the activities are different than that of the school year, will keep you entuned with the highs and lows of your kid's attitude. Stay on track and you should produce better results than if you had no schedule at all.
Cutback on screen time
Now that there is no school which used to take up most of their time, everyday could be a struggle to get your teen out from in front of their devices. Set rules and timers for time your adolescent is permitted to use their computers, tablets, gaming consoles, or cellphones. Outside the perimeters of the allowed screen time, have thought provoking puzzles, card games, or sightseeing activities ready to pass the time to avoid teenage meltdowns.
Provide healthy meals and snacks
Summertime can create a desire to eat junk foods such as ice cream, popsicles, and chips. Continue with the same regimen you would have during the school year. Attempting to have regular mealtimes and eating foods that are healthy for a teen's development have been shown to reduce aggression, hyperactivity, recklessness, and unnecessary outbursts. Offering foods that represent summer in moderation can help to keep your teen on a healthier diet.
There is no magical solution that can make things go more smoothly during your summer break. Teenagers will be teenagers, but how you react to their conduct can make or break how they will respond back. By being well-prepared and trying out some new summer strategies to handle the immoderate behavior you are used to, you can give your teen a clear understanding that everyone can enjoy the sunny season together.
If you or an adolescent you know is experiencing marijuana abuse, Stonewater Adolescent Recovery Center can offer them substance abuse and mental health treatment. Our around the clock care can develop the skills and abilities for your teenager to reach their full potential in their sobriety.
Call us today to start living in recovery: 662-598-4214