Treatment for Bipolar Disorder and Substance Use

By
Stonewater Recovery
·
3 minute read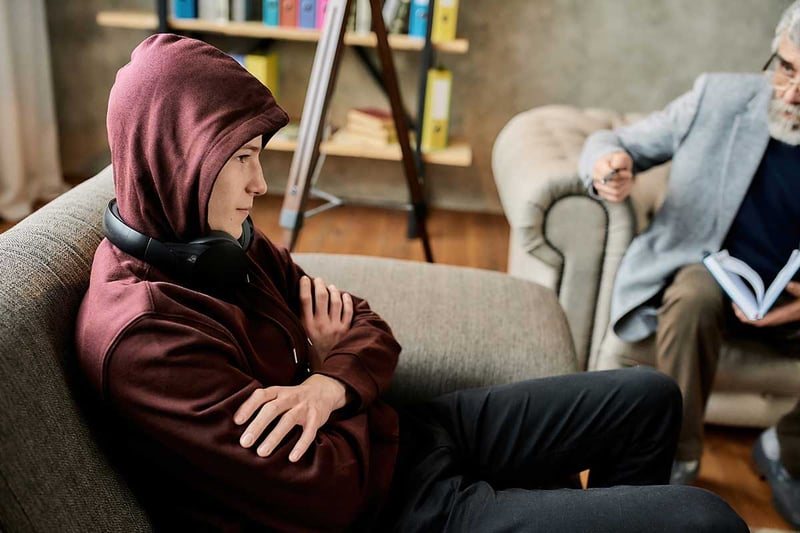 Bipolar disorder, previously referred to as manic depression, is a mental disorder characterized by sudden and intense shifts in mood, behavior, and energy levels. Unfortunately, the condition poses a risk to your son's physical and emotional well-being. Teens with bipolar disorder are more likely to have relationship problems, experience economic instability, suffer from accidental injuries, and even commit suicide. They are also significantly more likely to develop an addiction to drugs or alcohol. If your son is struggling with bipolar disorder as well as a drug or alcohol problem, they may have a dual diagnosis of bipolar disorder and substance abuse. Having a dual diagnosis or a co-occurring disorder can certainly make recovery more challenging. Teens who are suffering from bipolar disorder experience emotional instability that can interfere with their substance abuse recovery program, making it difficult to comply with their treatment plan's guidelines. Our treatment team at Stonewater Adolescent Recovery Center is here to provide your son with a bipolar disorder treatment program that works for them. Contact us today at 662.373.2828 to learn about our adolescent treatment center options.
The Connection Between Bipolar Disorder and Substance Use
There is no easy explanation for why so many people who have bipolar disorder turn to substance abuse and chemical dependence. Research shows that a driving factor is the need to numb the disorder's painful symptoms by self-medicating with drugs and alcohol. The anxiety, pain, depression, and sleeplessness that your son may experience can be extremely overwhelming. Unfortunately, drinking and using drugs may trigger depressed or manic moods in someone with bipolar disorder. Our teen dual diagnosis treatment programs provide total support for teens struggling with the symptoms of bipolar disorder and drug or alcohol abuse. Age and gender also play a part in the relationship between bipolar disorder and substance abuse. Adolescent males suffering from the disorder are more apt to turn to substance abuse than any other population group. Many experts also believe that brain chemistry may influence both bipolar disorder and substance abuse. People with bipolar disorder often have abnormal levels of serotonin, dopamine, and norepinephrine. These chemicals affect vital functions like appetite, metabolism, sleep, and your body's response to stress, as well as mood and emotions. At the end of the day, if your son has bipolar disorder, he may turn to substances in an attempt to stabilize their mood. Unfortunately, this action can only make the disorder's symptoms worse, and the help of a substance abuse treatment center is needed to break this dangerous cycle.
Treatment Options for Bipolar Disorder
Medicine can play a significant role in treating adolescent bipolar disorder. Getting a handle on both manic episodes and deep depression can be a slippery slope. Medications may include mood stabilizers, antidepressants, and antipsychotics. Your son needs to continue their prescribed medication even if they "feel fine." It's common for young people to stop taking their meds when they feel good, but this can prevent them from maintaining their health and stability. At Stonewater, your son will have weekly visits with our Medical Director. Furthermore, around-the-clock nursing staff provides supervision to ensure that their treatment continues without interruption. In addition to medication, our treatment specialists work with each resident to determine their specific therapy needs. Your son will undergo extensive psychological testing at the beginning of his treatment stay. You and your son will work closely with our treatment specialists to shape his individual mental health treatment program. At Stonewater Adolescent Recovery Center, therapies include:
Contact Stonewater Adolescent Recovery Center To Learn More
We all go through intense episodes of sadness, joy, anger, or despair. But if your son has bipolar disorder, these episodes can be all-consuming and uncontrollable. The residential treatment programs at Stonewater provide the skills and tools necessary for him to achieve lifetime recovery. We also want to make sure that both you and your child get the long-term support you need. We've designed our dual diagnosis rehabilitation programs to address this complex psychiatric condition as well as substance use. The treatment team includes specially trained and credentialed mental health professionals and addiction specialists. At Stonewater Adolescent Recovery Center, we offer care that integrates the best treatment strategies for both conditions. Contact our team today at 662.373.2828 to learn more.