Understanding the World of Your Son With ADHD

By
Stonewater Recovery
·
2 minute read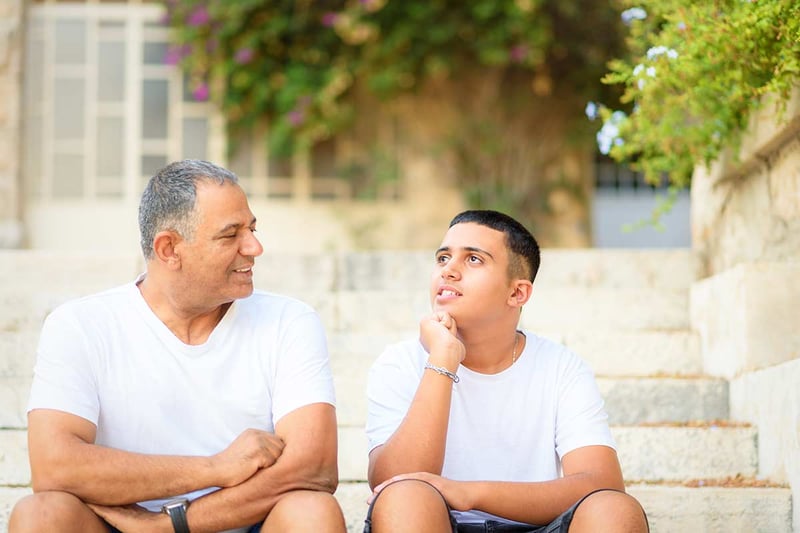 While you can't exactly get inside his head, at Stonewater Adolescent Recovery Center, we can help you understand some of what your son is going through when dealing with attention-deficit/hyperactivity disorder (ADHD). First, it's essential to define the disorder. It is a neurological health condition that can take over your teen's life if it's not given attention and treated appropriately. Let's be clear, raising a child with ADHD takes child-rearing to a whole new level. Standard rules and routines don't apply. So, depending on the type and severity of your son's symptoms, you'll need to adjust your approach. Yes, it will be frustrating at times, but our talented treatment team at Stonewater is here to help. Contact us today at 662.373.2828 to learn more about the ADHD treatment programs available.
The Struggles and Symptoms of ADHD
Parents who have teens with ADHD have to recognize that they have functionally different brains from other adolescents. Fostering the development of a child with ADHD means that you will have to modify your behavior and learn how to manage your child's behavior. While children with ADHD can understand the difference between right and wrong, their inherent impulsivity is a big hurdle to overcome. With a combination of prescribed medication and behavioral techniques, your teen can manage their ADHD symptoms. With work and with your help, your teen can thrive after treatment at Stonewater. A few helpful guidelines can help you limit your teen's destructive behavior and overcome any self-doubt they may have:
Try to keep track of their symptoms
Compare treatment options
Work to heal together
Monitor their health over time
Compare their symptoms with others
So, what kinds of symptoms should you be looking for if you suspect your teen has ADHD? There could be a variety of things that alert you that your teen is struggling with ADHD. The most common symptoms are inattentiveness, hyperactivity, impulsiveness, and anxiety.
How You Can Help Your Teen
Here's how you can help your teen, as well as what you should avoid doing. You can't support an impulsive child if you are stressed out and aggravated too. So many of these tips are for both you and your child. Children mimic the behaviors they see around them, so if you remain composed and controlled during an outburst, it will help your child to do the same. The calmer you are, the more relaxed your child will be. For instance, you should utilize the following strategies:
Provide structure
Create manageable tasks
Simplify and organize
Limit distractions
Make exercise a priority
Create consistent sleep patterns
Have your child think out loud
While these strategies can help you manage your teen's ADHD, it is also important to avoid specific actions. For instance, try not to let them overthink small details. These can overwhelm them and cause them to feel like things are out of control. It would be best if you also tried to avoid negativity. Remember that you are the parent, and you make the rules. You decide what passes for acceptable behavior. It's hard, but be as patient and nurturing as you can be. Don't allow yourself to be bullied or intimidated by your child's behaviors.
Get ADHD Treatment at Stonewater Adolescent Recovery Center
Stonewater Adolescent Recovery Center is a family-owned adolescent, 60-90 day, dual-diagnosis treatment program. Each day, we provide adolescents with comprehensive and customized care in a beautiful, peaceful environment. Clinically driven and relationship-based, Stonewater offers purpose-focused programming and experiential therapies to help you understand how ADHD affects your son. Managing the symptoms is critical, and it's not one size fits all. We offer a wide range of therapy programs to help him control his symptoms. Our therapy programs include:
Cognitive behavioral therapy (CBT)
Dialectical behavior therapy (DBT)
Experiential therapy
Equine therapy
Music therapy
Contact us at 662.373.2828 to learn more about how our treatment team can help your son manage his ADHD.