Why It Is Important for You to Get Support for Your Teen's Addiction

By
Stonewater Recovery
·
2 minute read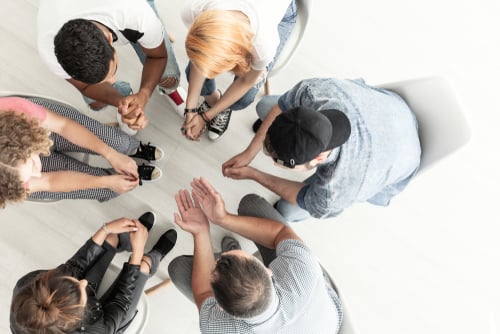 Your teen may have gotten caught up with drugs and alcohol and you understand that they will need help for long-term cessation. Substance abuse is a serious condition that takes recovery tools for relief. You may have your teen situated in their recovery, but what about you? Although your teen may have the problem, you have been directly affected by their addiction and you will need help too. Families who endure substance abuse must also endure recovery together which is why there are a few reasons that you must find your own support.
To stop enabling the problem
Even though your baby may be well into their teens, you may always have the need to assist them throughout their life at any age. Once you step into help them to a fault, you might be enabling their addiction rather than helping them. Looking for support through CoDA, Al Anon, an interventionist, or a therapist can show you how to give your teen the appropriate support they need.
To grow together instead of growing apart
Teenagers in general do not like to be told what to do by their parents and people who have an addiction certainly do not want to be monitored. Combine these two aspects together and you could really push your teenager away even though your intention is merely to help guide them. By learning the relevant ways to direct your teen in their addiction, you will have a better chance to keep the relationship intact rather than see it go away altogether.
To gain knowledge of how addiction works
Being equipped with the information of the how and why your teen is using drugs and alcohol to cope with their addiction can really put things into perspective for you. Instead of blaming yourself or them, you can get an honest understanding of why your teen struggles with substance abuse.
To show support for their recovery
Sometimes it may be hard to encourage a teen who does not want to help themselves. Once they get into recovery, you have a great opportunity to edify the efforts that your teen is putting into their sobriety. Let them know how proud you are of how far they have come and for suiting up and showing up in their recovery.
Getting help for your teen's addiction is certainly a decision that you will have to make for your family. Finding a good therapist, an interventionist, or a support group such as Al Anon or CoDA are all great choices to help you get started and be a healthy example for your teen.
Stonewater Adolescent Recovery Center is a comprehensive dual-diagnosis treatment facility that offers an array of services that range from fully supervised withdrawal management to residential treatment in hopes of gaining long-term sobriety and wellness. Adolescents learn about triggers and healthy replacements to regain a positive physical response to activities they can learn to enjoy again.
Call us today to start living in your recovery: 662-598-4214