3 Ways To Help Your Teen Prepare for Therapy

By
Stonewater Recovery
·
2 minute read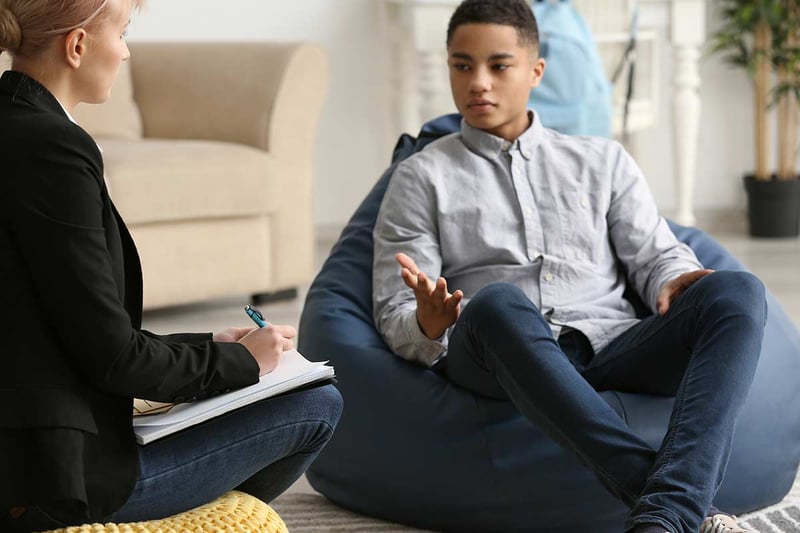 If your son is getting ready for teen mental health therapy, this can be an essential step for both you and your son. Unless either you or your son has been through therapy before, neither of you may know what to expect. At the same time, your son is going to look to you for advice. Therefore, you need to make sure that you can help your son get ready. If you are getting your son ready for therapy, there are a few items that you may want to include on a checklist to make sure that both you and he are ready. To learn more, contact Stonewater Adolescent Recovery Center today at 662.373.2828.
1. Take the Paperwork Burden Off of Your Son
Your son is going to have enough on his plate as he gets ready for his first session. Therefore, whenever possible, take the paperwork burden off of his shoulders. Ensure that you have all of the information that you need to place your son in a position to be successful. That means allowing him to focus solely on his recovery. When you are trying to gather up the necessary paperwork, some of the documents that you may need include:
The appointment confirmation date with the date, time, and address of the first session
All of your son's prior medical records from medical doctors, mental health providers, emergency room visits, and anything else the center has requested
Your health insurance information, if the center has requested this
Bring all of your son's prescription medications as well, if he is currently taking them
Allow your son to focus on his recovery process by taking all of the paperwork burdens off his shoulders.
2. Review the Process of Teen Therapy With Your Child
Even though your son may be expressing a sense of independence, he is still very nervous about what will happen. Walking into a building or office for the first time is always intimidating. When he understands that this will be for mental health treatment, this may only heighten the anxiety. Therefore, review the treatment process with your son. Remind him that he is not being punished but that you want what is best for him. Remind your son why he has to go and what you should expect to get out of the process. Be sure to let him know that he is not alone. There are lots of kids who suffer from mental health issues. According to experts, millions of adolescents have been diagnosed with depression. Depending on your son's age, you may want to explain teen therapy to him in a way that he can understand.
3. Encourage Your Son To Be Expressive
If your son is a teenager, expressing his feelings may not be his strong suit. On the other hand, he will be expected to do when he arrives at his first session. If your son cannot express himself, it may take him longer to complete the treatment process. Therefore, be sure to let the center know how your son best communicates. Depending on the exact nature of your son's mental health issue, it may impact his ability to communicate. Remind your son that everyone who was at the treatment center only wants to help him. That may encourage him to open up a little bit more.
Reach Out to Stonewater Adolescent Recovery Center with Questions About Teen Therapy
If you are looking for teen mental health therapy for your son, then rely on the team at Stonewater Adolescent Recovery Center. We offer a range of mental health treatment options, including: At Stonewater Adolescent Recovery Center, we specialize in teen mental health therapy for boys. We would be happy to help your son as well. Contact us today at 662.373.2828 to speak with our team.