Why Choose

Residential Treatment?
When your adolescent loved one has turned into someone you don't recognize, residential treatment for boys could be the best option.
Adolescents beginning the journey towards recovery need a safe, supportive, non-institutional environment in which they can grow, transform, and thrive. At Stonewater Adolescent Recovery Center in Oxford, Mississippi, they can receive that 24/7 support in a welcoming, non-institutional environment free from the negative influences of their normal life.
Stonewater's teen residential substance use treatment center provides services to our residents in the wooded hills of Northeast Mississippi. Stonewater sits on a tranquil, waterfront property surrounded by nature, creating a peaceful, safe place to begin the path to recovery. The grounds include a custom-built residential lodge, a state-of-the-art fitness facility, inviting counseling and therapy spaces, and diverse recreational activities.
Residential treatment interrupts the progress of their dangerous habits, substance use, or mental health challenges in a way that outpatient treatment cannot. For many families, it is most effective to begin a child's recovery journey in residential treatment. From there, intensive outpatient treatment is often an appropriate next step.

Adolescent

Substance Use & Mental Health Treatment
Adolescent or teen boys struggling with substance use and mental health difficulties have unique needs. Stonewater was created to meet them.
At its foundation, our treatment program is highly customized, robust, and evidence-based. Our expert clinical team takes a holistic approach to treating the whole boy as an individual — recognizing his unique strengths, identifying the barriers holding him back from achieving his true potential, and giving him the tools he needs to have a positive impact on the world.
It all starts with our comprehensive psychological testing. Each new client is given the combined focus of our entire clinical team as we work to attain a clear picture of the underlying causes of any substance use or behavioral issues.
Research from the National Alliance on Mental Illness shows that more than 16% of teens in the United States have experienced a mental health condition. Furthermore, their research indicates that at least half of all lifetime mental illnesses will begin before the age of 14. Is it really just "growing pains" or something deeper? Our testing will find out.
From there, our entire team works together to create the best possible treatment plan to effect real change — change that is not only visible in the treatment setting, but continues long after the adolescent has re-adapted to normal life. To that end, our treatment plans combine a variety of approaches, both clinical and nontraditional.
Residential treatment programs at Stonewater last between 60 to 90 days.
What is

Dual-Diagnosis Treatment for Boys?

The Stonewater adolescent treatment program for boys is a dual-diagnosis program, which means that our clinical team has the ability to diagnose and treat substance use and mental health issues simultaneously. Indeed, substance use and mental health challenges often go hand in hand. Far too often, adolescents turn to drugs or alcohol to self-medicate growing anxiety, to numb out from past trauma, or to attempt to overcome depression. At the same time, substance use can itself cause mental health problems, creating a dark cycle that is difficult to escape.

For family members on the outside looking in, it can be hard to tell where one of their child's problems begins and another ends. Our psychological testing and the experience of our adolescent treatment experts can unwind the tangled knot of substance use and mental health problems, clearing the way for a targeted path of treatment.
We offer a range of dual-diagnosis treatment options, including:
ADHD treatment
Anxiety treatment
Bipolar disorder treatment
Depression treatment
Substance use disorder treatment
Suicidal ideation treatment
Trauma treatment
And more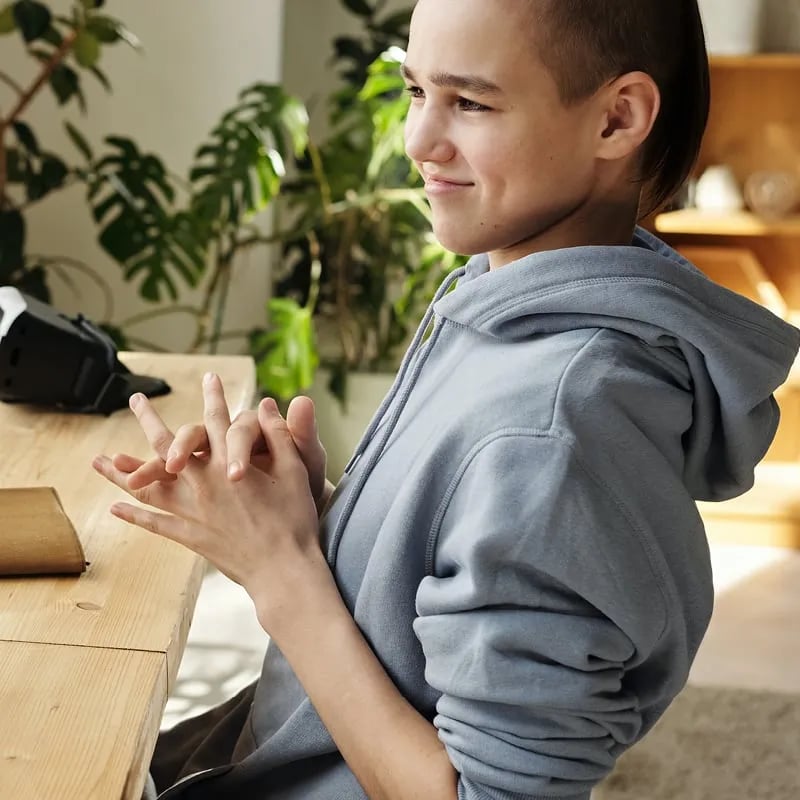 The DBT
Difference
DBT (Dialectical Behavior Therapy) is one of the most powerful tools for treating adolescent substance use and mental health difficulties. One 2018 study, for example, found "a significant advantage" for DBT in reducing suicide attempts and self-harm, as compared to the effects of group or individual therapy. One 2022 New York Times article called it "the best tool we have" for treating suicidal and self-harming teens. DBT has also been shown to be "more effective" than group therapy in treating borderline personality disorders, substance use disorder, binge eating disorder, ADHD, PTSD, and behavioral disorders.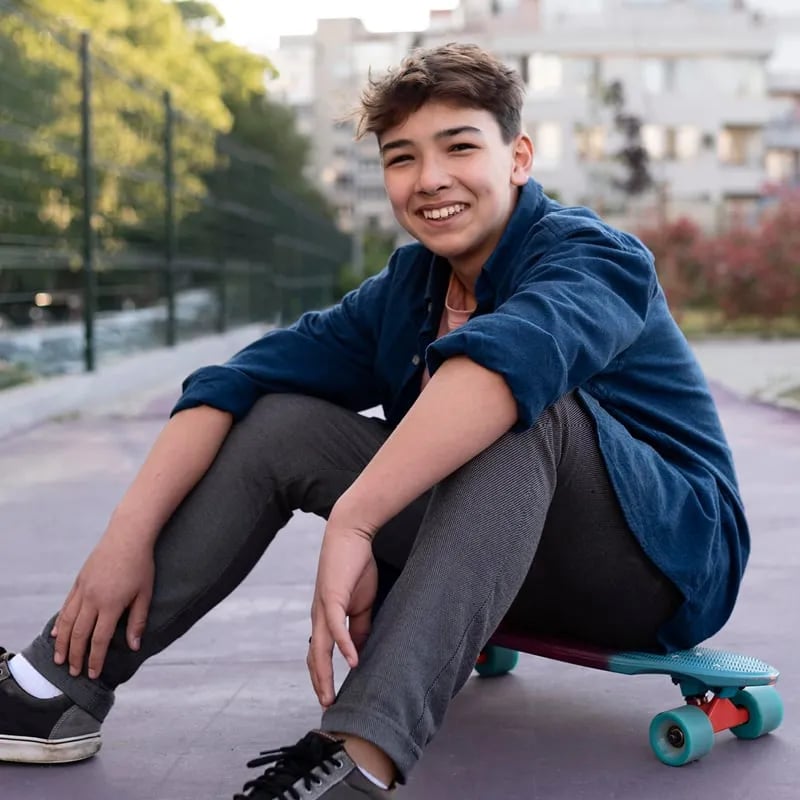 How Does DBT
Work?
Adolescents do not have the same level of prefrontal cortex activity as adults, which makes it harder for them to understand and control their emotions. DBT teaches adolescents to recognize the initial physical symptoms of their emotions, breaking down huge unmanageable feelings into concrete sensations. They are taught how to verbalize those emotions in a healthy way, and are then taught a series of skills and tools to help them navigate the tsunami of emotion safely to the other side.
Stonewater uses an integrated DBT platform that is woven throughout the fabric of our program. At Stonewater, it's not just our clinicians who are extensively trained in DBT. Every member of our team is, as well, so they can support our residents in using their tools throughout each moment of their day.
Substance Use & Mental Health Treatment
Tools

In addition to DBT, the clinical team at Stonewater uses a variety of treatment tools to address adolescent substance use and mental health. These vary depending on the individual client, but can also include CBT (cognitive behavioral therapy), biofeedback, EMDR (eye movement desensitization and reprocessing), motivational interviewing, and more.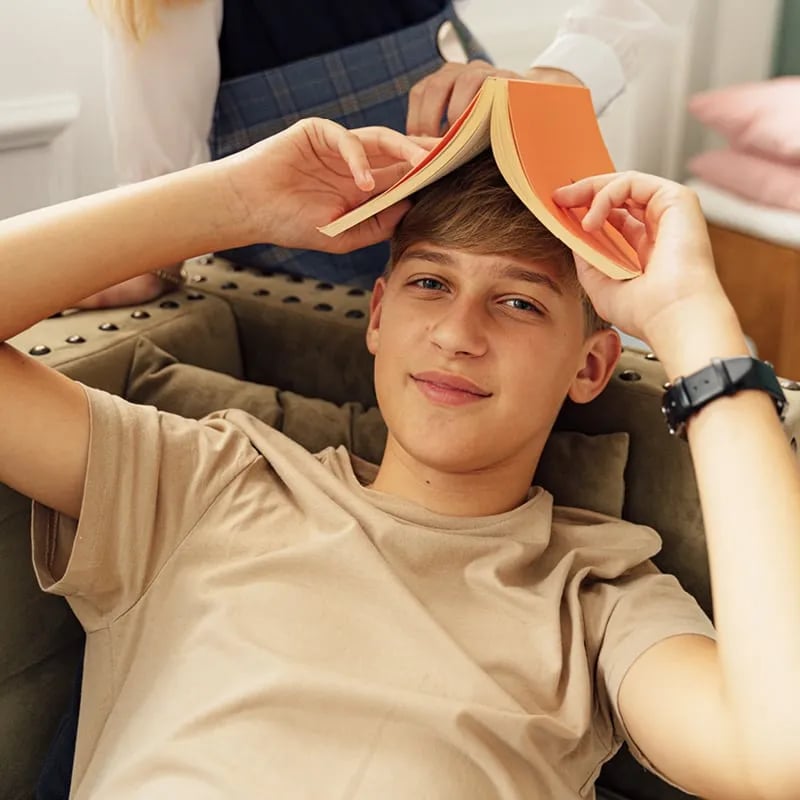 Life

at Stonewater Adolescent Recovery Center
Pursuing recovery from substance use or mental health challenges while surrounded by peers on the same path will inspire your teen to do more. Every teen involved in our adolescent residential substance use treatment center has something unique to contribute to the world. With focus and positive guidance, they can discover the motivation to find this purpose.
We cultivate the entrepreneurial spirit of our boys in the Stonewater Startup Program, for example. Our on-site, accredited school allows them to test coping skills in a real-life triggering environment. Our private gym helps teach them healthy habits. Experiential activities like kayaking or fishing our lake, decorating for the holidays, or cooking in our kitchen teach them what it feels like to have lifelong recovery, lived.
Each teen has a daily schedule that fosters independence from negative influences — both internally and externally. Within that, each activity focuses on a specific aspect of their ongoing treatment plan.
Every aspect of the Stonewater experience has been carefully crafted to help our residents — and their families — to heal and transform in recovery.
Benefits

of Residential Treatment for Boys

Overall, the transformative power of residential treatment for adolescent boys can give you your child back. Better. Additional benefits of residential treatment for adolescent and teen boys may include:
Removal from negative influences
A community that supports individuality
Emotional and spiritual growth
Treatment for mental health conditions alongside behavioral therapies
Maintenance of private education
Counseling and relationship-building for families
Most importantly, residential treatment offers your teen the tools he needs to maintain recovery once he returns home to you. Let us help your teen through the initial steps of his journey — a journey that you all will continue to walk together.
The Family

Comes to Stonewater

Each month includes two on-campus Family Days, filled with a variety of activities to support the family in their healing. Each day begins with family education or a group program. (On the first Family Day of the month, a Stonewater therapist leads an addiction education event. On the second Family Day, a therapist leads a family intensive workshop.) From there, the rest of the day includes time to connect with other Stonewater families, to visit with your child, and to take part in a structured family activity. You will learn more about how and where your son spends each day, and witness the transformation for yourself firsthand.
Growing Pains or a
Growing Problem?
These are the signs of substance use and behavioral health struggles that you shouldn't ignore.
Download Our Guide: