What Your Child's Developing Brain Needs To Eat: Part One

By
Stonewater Recovery
·
2 minute read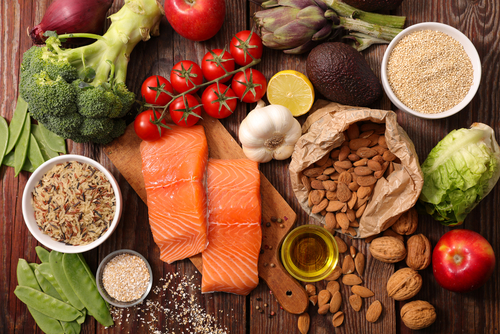 The brain is in a developmental stage until the mid twenties. For those decades, the child's brain needs to be fed nutritionally dense food which supports brain development. Whole foods are the better bet than processed foods containing high amounts of preservatives. Your child's brain needs plenty of vitamins, minerals, and healthy fats to function, build, and grow. Here are some of the best foods to be feeding your child, per food group.
Carbohydrates
Processed starches are not good for the mind or the body. Whole grains are the healthiest option for the developing brain. Today, the kid favorite pasta dish is available in all kinds of varieties other than traditional processed wheat. Look for pastas made of whole grains, alternative grains, or even vegetables like beans or lentils.
A daily carbohydrate healthy for the developing brain is oats. Oats are a morning favorite as oatmeal, but can be made into tasty snacks, oat flour can be used for cooking, and oat milk is a sustainable alternative to traditional dairy. Rich in vitamins like E, zinc, and B-complex, oats provide the brain with a healthy flow of energy. This is because oats are low on the glycemic index, unlike other carbohydrates. Oats won't spike blood sugar.
Proteins
Omega-3 fatty acids are an essential requirement of the brain for growth and development. The brain needs these fatty acids in order to function properly and cannot obtain these fatty acids from anywhere other than food. Poultry and red meats have different benefits for the developing brain. Fatty fish, however, like salmon and tuna, are packed with omega-3 DHA, which is only found in fish. This helps build brain tissue and support development.
Dairy
There are two things you should pick up from the dairy section of the grocery store every time you make a trip: eggs and yogurt. Eggs are another good protein source which are rich with omega-3 fatty acids, specifically lutein and choline. Choline is a B Vitamin which supports the formation of memories and supports concentration.
Yogurt is one of the best sources for probiotics, which help support gut health. Gut health is increasingly being linked to mental health. A happy gut is a happy brain. Full of protein and other nutrients, yogurt is a great addition to any meal, any time of day, as a snack, or for dessert. Be careful: yogurt marketed to children can have all kinds of artificial flavorings and added sugars. Yogurt naturally has sugar. Check the labels and stay away from yogurts which have large amounts of added sugars.
In our next post, we'll discuss the fruits, vegetables, and sugars your child needs to promote healthy brain development.
Recovery from addiction is a rehabilitation effort of the mind, body, and spirit. When adolescent or teenage boys come to Stonewater Adolescent Recovery Center, they heal holistically, guided by scientifically proven practices for recovery. For information on our long term treatment programs, call us today: 1-662-598-4214