3 Common Questions Surrounding Telehealth Treatment for Teens

By
Stonewater Recovery
·
2 minute read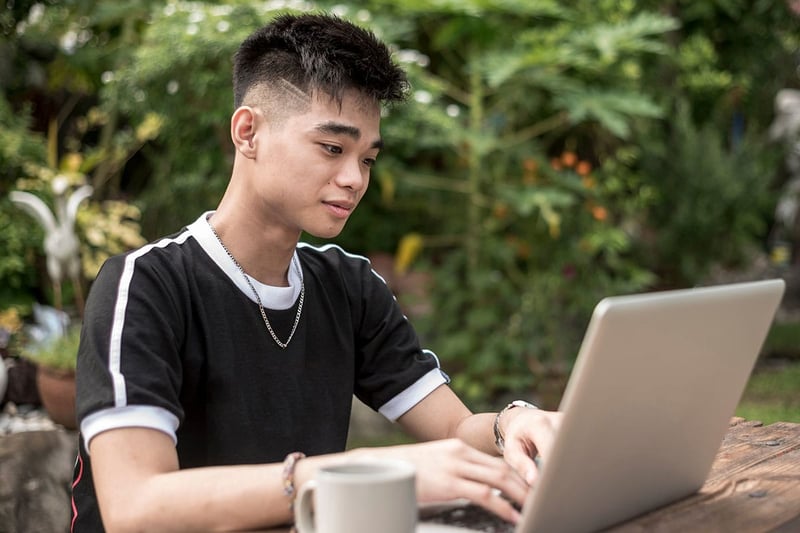 Your teen can get the help they need to battle their struggle with a substance use disorder, and they can do it in a way that works with their everyday schedule and obligations. More and more health providers are offering telehealth treatment options to meet the needs of more teens and their families. At Stonewater, we provide many treatment options to provide your teen with what they need to overcome challenges and thrive in a flexible way. Stonewater Adolescent Recovery Center doesn't yet have a telehealth program, but we want to answer any questions teens and their families may have. Contact our professional treatment team today to determine if an adolescent online program can help your loved one.
Common Questions About Telehealth IOPs
We know that the decision to get your teen help for a substance use disorder is not one that families take lightly. We also know that you probably have questions. Our expert team is ready to answer any questions that you or your teen have. Here are three of the most common questions surrounding telehealth treatment for teens.
1. Will My Teen Receive the Same Level of Treatment as They Would if They Participated in Person?
Yes. Participating in a telehealth version of an IOP does not exclude your teen from any benefits they would receive by attending an IOP in person. The same therapies and treatment methods are used in a virtual IOP as are in a residential treatment program. The most significant difference is that the telehealth version does not require the teen to live at the treatment center while receiving care.
2. Is a Telehealth IOP Flexible?
Your teen may not have the option of leaving home to go to a residential treatment program or an in-person IOP. With a virtual program, they can attend sessions at times convenient to them and attend them from anywhere. A virtual program also allows a high level of customization because of its flexibility. Your teen can work with treatment professionals who will tailor their treatment to their needs and do it all online.
3. What if My Teen Needs More Support than a Telehealth IOP Can Offer?
While telehealth IOPs have many benefits, they may not be enough for severe substance use disorders. If your teen needs more support than a telehealth IOP can offer, talk to our treatment team to determine what treatment option can help them to get on the right path to recovery.
Telehealth Treatment For Teens
Virtual IOP is a treatment program that can be tailored to a variety of different needs. For instance, this program can be used for the treatment of a range of conditions, including:
Alcohol use disorder
Heroin use disorder
Opioid use disorder
Prescription drug use disorder
Adderall use disorder
One of the main goals of telehealth treatment - beyond its flexibility - is its simplicity. Virtual IOP offers same-day appointments for our clients. All it takes is a phone call to start your teen's free assessment.
Stonewater Can Answer Any Questions You Have About Telehealth IOPs
At Stonewater Adolescent Recovery Center, our residential treatment program has been tailored to the needs of the teens we treat. If your teen has an underlying mental health condition, we can also address this concern concurrently using our dual diagnosis treatment program. With support from Stonewater Adolescent Recovery Center, your teen can manage his mental and physical health in a healthy manner. We also can provide an individualized treatment program for the teens we treat. To learn more about our treatment options at Stonewater Adolescent Recovery Center, call our team today at 662.373.2828 or use our convenient online form.