3 Ways to Help Your Teen See The Benefit of Addiction Treatment

By
Stonewater Recovery
·
2 minute read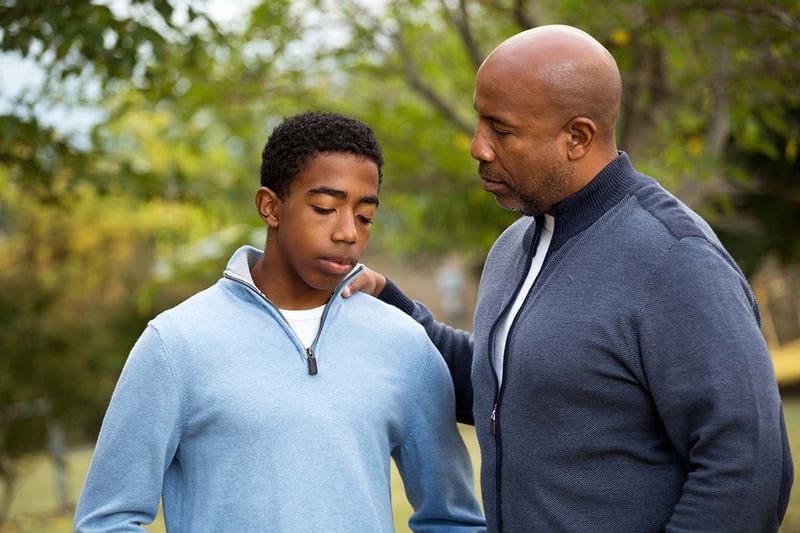 If your child is addicted to drugs or alcohol, one of the most challenging decisions you may need to make is sending them to an addiction treatment center. Unfortunately, many people under the age of 18 resist treatment. They may not understand how challenging their addiction will make their transition into adulthood, or they may simply enjoy the way the drugs make them feel. Furthermore, because their brains haven't fully developed, they don't have impulse control capacity. As a result, they may need their parents to decide for them. To learn more about the benefits of addiction treatment, contact Stonewater Adolescent Treatment Center today at 662.373.2828.
Can I Send My Child to an Addiction Treatment Center Without Their Consent?
If your child is under the age of 18, their parents and guardians can legally place them into an addiction treatment center without their consent. While this decision can seem harsh, there are some situations where you may have no alternative. For instance, if your teen's life is at risk, forcing them to attend an adolescent addiction treatment program can be worth it. Because their brains are still developing, drugs and alcohol can seriously damage them if their condition goes without treatment. Furthermore, once they turn 18, you can no longer force them to go to treatment. As a result, they can continue to use drugs or alcohol, regardless of how it's harming their lives.
Benefits of Addiction Treatment
There are several critical benefits to seeking addiction treatment for your son. These benefits include:
1. Your Child Will Get Comprehensive Care
One of the benefits of an adolescent treatment center is that one of our team members will perform a thorough assessment of their needs. This assessment will determine whether they need mental health treatment in addition to their addiction treatment, as well as what therapies are necessary. We offer a range of therapeutic options, including:
Cognitive behavioral therapy (CBT)
Dialectical behavior therapy (DBT)
Family therapy
Music therapy
Art therapy
We tailor your child's treatment to their unique needs, ensuring their long-term recovery.
2. Addiction Treatment Removes Them From Temptation
Another benefit of addiction treatment is that they are no longer around triggers and temptations, leading to drug use in the future. Instead, they're in a structured treatment center around a group of teens who are going through the same challenges that your child is going through. Through our treatment programs, we'll help your child get to the bottom of their addiction and give them coping mechanisms to overcome temptation in the future.
3. Addiction Treatment Allows You to Rebuild Relationships
Sadly, addiction wrecks each part of a person's life. They may have lied or stolen from you and your loved ones to fund their addiction. Their addiction may have also led to a heavy load of anger and resentment. Both problems can lead to severely damaged relationships. Fortunately, when you enroll your teen in an adolescent treatment center, you have the chance to rebuild those relationships and start anew. For instance, our family program can help you build healthy boundaries and work through challenges under a trained therapist's guidance.
Contact Stonewater Adolescent Recovery Center
You may be afraid that your child will feel angry or resentful if you take them to an addiction treatment center. While this may be true for a short while, finding them the best treatment is the best thing you can do for your child. Stonewater Adolescent Recovery Center offers faith-based addiction treatment that you can rely on for exemplary treatment. We offer a variety of substance abuse treatment programs, including:
Alcohol use treatment program
Heroin use treatment program
Marijuana use treatment program
Opioid use treatment program
Cocaine use treatment program
Don't let your child turn 18 without getting them the addiction treatment that they need. Contact Stonewater Adolescent Recovery Center today at 662.373.2828 to learn more.