7 Benefits of Virtual IOP for Teens

By
Stonewater Recovery
·
3 minute read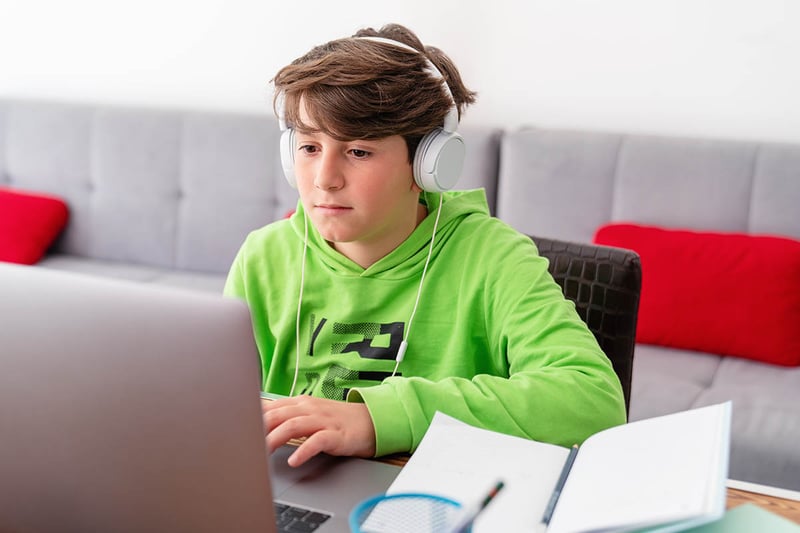 There are many ways to receive the support you need if your teen is battling a substance use disorder. If the most flexibility is what you need, then a virtual intensive outpatient program (IOP) could be the perfect fit for your teen. Just like many other healthcare providers and doctors' offices have recently done, drug and alcohol rehab programs have developed ways for their clients to receive the care they need without having to step foot into a treatment facility physically. The goal is to be able to offer help to anyone who needs it, even if it needs to be from a distance.
How a Virtual IOP Works
A traditional IOP offers an addiction treatment option that is flexible, allowing people to go about their normal everyday lives. Patients come to a treatment facility in person for regular sessions that work with their schedule during the week. IOPs are generally structured for those whose level of addiction is not severe and doesn't require them to live at a residential treatment facility. Since going to a physical treatment facility for an IOP is not an option for many people today, a virtual IOP can be a great option. A virtual program takes place online and can include video, online group sessions, and online interactive classwork. While virtual IOPs vary by treatment center, they try to best model their in-person offerings to provide the most comprehensive care possible from afar. Treatment may involve a range of therapeutic options, such as:
Individual counseling
Group counseling
Family counseling
Cognitive behavioral therapy (CBT)
Dialectical behavior therapy (DBT)
A virtual IOP can provide all of the same benefits as an in-person program, with the added convenience of being able to work from home. In addition, a virtual IOP is also great for people who live in rural areas or who have limited access to transportation.
Benefits of a Virtual IOP
Here are some ways that a virtual IOP could benefit your teen:
1. Limited Contact
In today's world, staying safe is paramount. Limiting physical contact with others is the safest option to avoid any potential exposure to a virus of any kind. A virtual IOP is perfect in this scenario because it minimizes contact between teens and their treatment providers. This way, they are still able to receive treatment, just from a distance.
2. Flexibility
For someone who has a busy school schedule or is juggling a lot of responsibilities, flexibility in their treatment is a must. Your teen may not have the option of leaving home to go to a residential treatment program or even an in-person IOP. With a virtual program, they are able to attend sessions at times convenient to them and from anywhere.
3. Customization
No one's treatment and recovery look the same as another person's. Being able to customize a recovery experience that is individual to your teen will give them the best chance at success. A virtual IOP allows a high level of customization because of its flexible format. Your teen can work with treatment professionals who will tailor their treatment to their needs and do it all online.
4. Privacy
Being able to talk about recovery and healing in your own space can be highly advantageous. This treatment is ideal for those uncomfortable in groups, going somewhere outside their comfort zone, or interacting with peers in person. Furthermore, a virtual IOP follows all HIPAA rules and keeps all information shared utterly private and safe.
5. Consistency
With so much uncertainty in people's lives, being able to maintain a regular schedule of treatment and appointments is critical. A virtual IOP is able to offer this level of consistency so that your teen's recovery is not interrupted or put at risk. This consistency will also help them to learn the necessary coping mechanisms and skills to stay sober for the long haul.
6. Lower Cost
Due to the fact that a virtual IOP is delivered online, it tends to be less expensive than traditional in-person treatment options. This can be a great benefit for those who are seeking help but don't have insurance or the financial resources to pay for more expensive programs.
7. Preventing Isolation
One of the largest risks for those in recovery is isolation. This can be especially harmful to teens who are new to recovery and may not have a strong support system. A virtual IOP helps to prevent isolation by providing a sense of community and connection with others who are on a similar journey.
Contact Stonewater Adolescent Recovery Center Today
When your teen enrolls in our residential treatment program, Stonewater Adolescent Recovery Center offers a comfortable environment. In our programs, teens can remove themselves from the mindset of substance use and mental health disorders and focus on their recovery. Our adolescent treatment center offers a variety of treatment options, including:
Residential substance use treatment
Detox services
Aftercare recovery
Addiction therapy services
On-campus family program
Our team is standing by to answer your questions. Give us a call at 662.373.2828 to find the proper treatment for your teen and put your mind at ease.