5 Tips for Utilizing Your Telehealth Program

By
Stonewater Recovery
·
2 minute read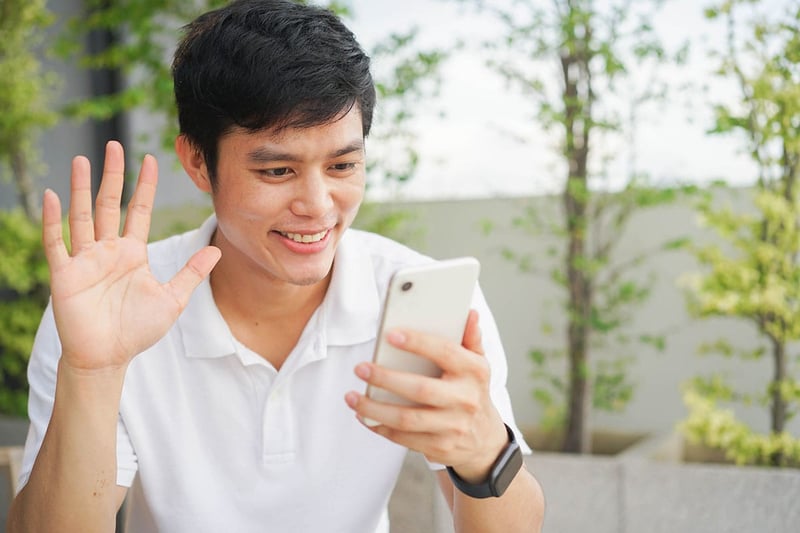 If you have a substance use disorder but don't know where to look, find peace in knowing that help is out there. Most teen treatment centers are well-versed in walking both you and your family through the options for you to receive the treatment you need. Stonewater Adolescent Recovery Center is proud to offer residential treatment. While we do not have a telehealth program, we can answer any questions you have about a virtual intensive outpatient program.
What Is a Telehealth Program?
A traditional IOP offers treatment for substance use disorders that is flexible and allows people to go about their everyday lives with little interruption. In this setting, you would come to a treatment facility in person for regular sessions, working around your schedule. IOPs are generally structured for individuals whose addictions are not severe and don't require them to live at a residential treatment facility.
A telehealth program is basically a virtual version of an IOP. A virtual program occurs online. Our programs include videos, online group sessions, and, in most cases, online interactive classwork and homework. This treatment tries to best model our in-person offerings to provide the most comprehensive care possible at a distance.
Tips for Making the Most of a Telehealth Program
One of the advantages of a virtual IOP is that the treatment can take place anywhere. It can be from the comfort of your own home or even while you're traveling. A virtual IOP works with your schedule, all while allowing you to keep to your daily routines such as attending school. You can also be around family and familiar settings while receiving treatment, which also has its benefits. If you are dedicated to your recovery and have a sober and supportive home environment, then this type of program could potentially be the right fit for you. You can also use the following tips to make the most of this treatment program.
Customize Your Treatment
No one's treatment and recovery are identical to another person's. The customizability of a recovery experience that is individual to you will give you the best chance at success. Virtual IOP allows a high level of customization because of its flexible format. You'll be able to work with treatment professionals who will tailor treatment to your needs and do it all online.
Take Advantage of as Many of Our Treatment Options as You Can
A virtual IOP offers the same level of comprehensive care as a residential or IOP treatment program. However, this treatment is done remotely. Most Virtual IOPs are able to deliver the same effective therapies and treatment methods as what is offered in the in-person treatment program.
Stick to a Routine
Today, there is a great deal of uncertainty in people's lives. Therefore, being able to maintain a regular schedule of treatment and appointments is critical. A virtual IOP is able to offer this level of consistency so that your recovery is not interrupted or put at risk. This consistency will also help you with the necessary coping mechanisms and skills to stay sober for the long haul.
Contact Stonewater to Learn More About Treatment Options
We know it's hard for others to understand what you are going through. Teens across the country - just like you - are struggling with substance use disorders and what treatment is right for them. We created Stonewater Adolescent Recovery Center in order to help teens just like you. Our team strives to help families and teenage boys to open up and explore their emotions and triggers for substance use without fear, worry, or guilt. Substance use is complicated, so we offer a variety of treatment options that provide customized care for each person receiving treatment.
Our residential treatment program can be used to treat a variety of substance use disorders, including:
Opioid use disorder

Prescription drug use disorder

Alcohol use disorder

Heroin use disorder

Adderall use disorder
To learn more about our treatment programs, please reach out to Stonewater Adolescent Recovery Center today at 662.373.2828.