Addiction in Adolescence Can be Overcome with Early Prevention

By
Stonewater Recovery
·
1 minute read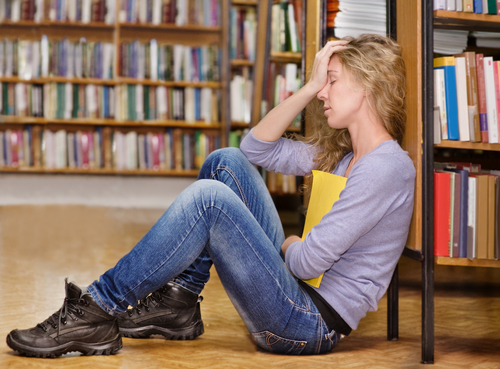 More than 2 million adolescents are using drugs and alcohol right now. Drug and alcohol use among adolescents in the United States has gone down considerably in recent years, but the problem persists. As drug epidemics continue to spread, more teens are learning about drugs and avenues to purchase illegal drugs. Through social media platforms like Instagram, popularly used by teenagers, young people are finding synthetic or designer drugs easy for purchase. Substance abuse and addiction of any kind does have an impact on the young brain, from marijuana to alcohol or other hard drugs.
Kids who start using alcohol or marijuana at ever younger ages, who quickly escalate to more dangerous drugs, and who wind up using multiple substances in extreme amounts, writes
Youth Today
. Numbers overall have improved when it comes to teen substance abuse and addiction. For those teens who continue to be affected, the effect is worse today than it has been in years. Their addictions are worsening more quickly than they have before.
Sadly, like many of the adults in the country who are struggling with addiction and other mental health problems, only a small percentage of teens will get the help they need. According to the article, only one in 20 adolescents 12 to 17 years old who has been identified as needing treatment for addiction will actually receive any.
Screening for Drug Abuse
In school nurses' offices, pediatrician's offices, and pediatric psychiatrist's offices regular screenings need to be done on teenagers' mental health and any sign of drug abuse. Screenings can indicate already present addiction or the warning signs of a developing problem.
Intervention
Interventions can happen with a therapist, an interventionist or a school program. Intervening with drug abuse early on can help teenagers learn about the way they cope and make better decisions for their lifestyles.
Treatment
When a drug problem has become unmanageable or a teen is unable to recognize the consequences of their choices, residential treatment may be a requirement. Programs like the residential treatment programs at Stonewater help teens recover and heal in a holistic way while continuing to support their academic efforts. Focusing on building a new foundation of faith and recovery, our programs are life-cleansing for teens and families.
For information on the residential treatment programs for adolescents and teens at Stonewater Adolescent Recovery Center, call us today at 662-598-4214.