Adolescent Meth Rehab Program

By
Stonewater Recovery
·
2 minute read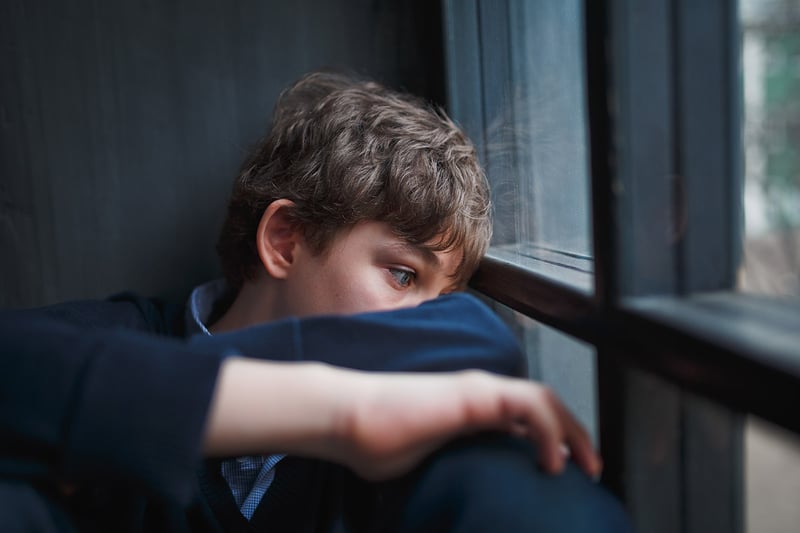 Meth can vary in different forms, whether used as a street drug or prescription stimulant. Some doctors will prescribe a limited form of meth for ADHD. However, some individuals might misuse it accidentally or be compelled to abuse meth intentionally. Street drugs, on the other hand, are illegal. Meth rehab addresses these problems of drug misuse through approaches that help prevent long-term damage in adolescents. To learn about the adolescent meth abuse treatment program, contact Stonewater Adolescent Recovery Center today at 662.373.2828.
Dangers of Meth Use
Meth is a stimulant drug that adolescents often experiment with for unhealthy reasons. Some might misuse meth to lose weight, experience the desired high, or try social events. However, there are also instances in which a person may take meth to treat narcolepsy or ADHD medically. Either way, a long period of meth misuse can result in a significant possibility of overdose and addiction. If you're seeing the signs that your teen is misusing or addicted to meth, consult a physician, or seek immediate meth rehab treatment.
Signs and Symptoms That Your Teen Needs Meth Rehab
It's important to know when a teen needs an adolescent meth rehab program. Symptoms can vary from mild to severe, indicating mild misuse or severe physical dependence. While mild symptoms may only need prevention strategies, severe symptoms will need comprehensive treatment. Common symptoms of meth addiction or dependence include:
Impulsive-driven or violent behaviors
Requiring higher doses to get the same effect
Instances of hallucination or psychosis
Increased or high-level mood swings
A significant downturn in personal and academic progress
Unstable mental health and sleeping problems
Injection marks in the body
It is crucial to address meth misuse signs and symptoms immediately for a teen's overall well-being. Neglecting these indications is particularly dangerous to a mind and body that is in its prime development phase.
Medical Detox from Meth
Meth rehab treatment can include detox services. Meth is a toxic substance that can interrupt the body's daily routine functions. So safely removing these toxins through meth detox is essential. After your teen receives this treatment, our team can now focus on dealing with misuse, abuse, and addiction problems.
Meth Awareness
Family is an important element in nearly everyone's life, particularly for an adolescent. So it is essential that these loved ones understand meth addiction, its symptoms, and triggers that they can help avoid. Our adolescent meth rehab program provides an on-campus family program to help family members during the recovery process.
Mental Health Support
Many adolescents resort to drug use to relieve or escape mental health issues, such as anxiety and depression. While this doesn't always apply to all cases, it's still crucial that your teen maintains their mental health throughout the process. Our meth rehab program offers support for your teen's physical, spiritual, and mental health through dual diagnosis treatment.
The Right Place for Adolescent Addiction Treatment
Addiction is a persistent enemy, but an adolescent recovery center can help your teen overcome it. Adolescents need support from their family and friends and guidance from medical experts who are aware of effective treatment procedures. Stonewater Adolescent Recovery Center offers a variety of treatments that address different levels of drug addiction. Options for treatments are not only limited to meth rehab. They also include an amphetamine use treatment program, dextromethorphan (DXM) use treatment program, and an adolescent MDMA use treatment program.
Overcome Addiction with Stonewater Adolescent Recovery Center
The use of meth can cause long term consequences for adolescents and damage their physical and mental well-being. However, your teen can receive the help they need to avoid difficulties associated with the use of meth. Our treatment methods include:
Cognitive-behavioral therapy (CBT) program
Dialectical behavior therapy (DBT) program
Family therapy program
Music therapy program
Equine-assisted therapy program
It's not yet too late to address your teen's drug habits and seek an adolescent meth rehab program. Whether you face a mild or severe meth dependency, seeking treatment is never too late to seek. Contact Stonewater Adolescence Recovery Center at 662.373.2828 and book an appointment today.