Do You Have to Pay for Adolescent Treatment if You Have Blue Cross Blue Shield Federal Insurance?

By
Elizabeth Fikes
·
3 minute read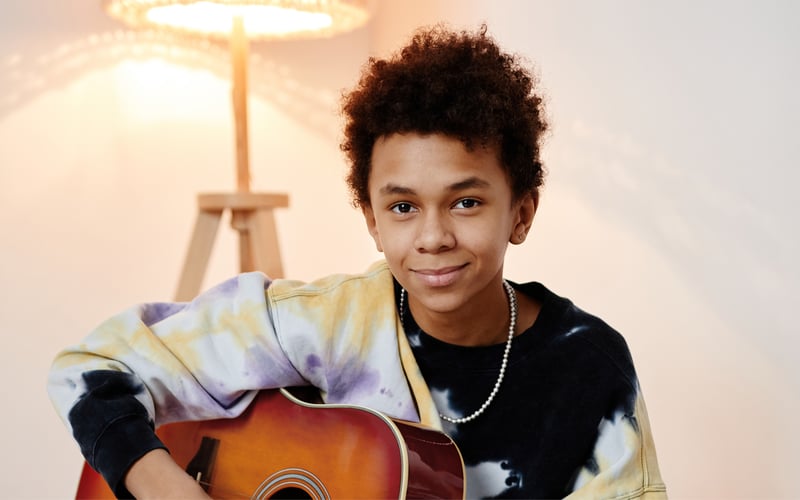 The admissions departments of adolescent treatment programs hear one question more than any other when speaking with parents of prospective patients: "How much is this going to cost?" While you want the best for your child and are willing to go to any length to ensure their health and safety, paying for adolescent substance use and mental health treatment can be daunting. Thankfully many programs accept insurance. If you have a Blue Cross Blue Shield Federal policy, you may be wondering if you have to pay for treatment at all. In this blog we'll dive into the ins and outs of BCBS Federal policies.
Understanding BCBS Federal Insurance
One of the largest health insurance providers in the country, Blue Cross Blue Shield offers various plans tailored to differing needs. The BCBS Federal Employee Program is a set of policies designed specifically for employees of the federal government and their family members. Because of their size, BCBS is generally accepted at most substance abuse treatment facilities that accept insurance and the Federal policies are no exception.
Coverage for Adolescent Substance Abuse Treatment
When it comes to getting treatment for adolescent substance use and mental health issues, BCBS Federal insurance policies may provide coverage depending on whether the facility accepts insurance, is in-network with BCBS, and your child meets the criteria for medical necessity. While coverage can vary based on your specific plan, BCBS Federal generally covers a wide range of services, including:
Detoxification: Depending on the substance being abused, adolescent detox is typically covered by BCBS Federal. Detox is almost always medically necessary and is the jumping off point for the rest of the treatment process.
Inpatient Treatment: Following detox, if your loved one requires a higher level of care, such as residential treatment, BCBS Federal may provide coverage for a set number of days. Again, the number of days will be based on the medical necessity model and their progress in treatment as reported by the program's clinicians.
Outpatient Treatment: A lower level of care, outpatient treatment is also normally covered. Often coverage can follow one of two paths. Insurance will cover detox and then a step down to an intensive outpatient program (IOP) or it will cover detox, time in residential treatment and then a step down to an IOP. This is all dependent on the severity of the adolescent addiction and the insurance plan details.
Medication-Assisted Treatment (MAT): BCBS Federal Insurance may cover medications such as Vivitrol, naloxone, etc. These medications are used for the treatment of relapse prevention and managing cravings.
Counseling and Therapy: Individual, group, and family counseling services are typically covered under BCBS Federal Insurance.
Out-of-Pocket Costs
While a BCBS Federal insurance plan is a valuable resource for covering the costs of adolescent treatment, it does not necessarily mean there are no out-of-pocket costs. Any expenses that may fall on you will depend on your specific plan details, the treatment facility, and the services required. Potential out-of-pocket costs to be aware of include:
Deductibles: Depending on your policy, you may be required to pay a deductible before BCBS Federal coverage begins.
Copayments: Medications, doctor visits and/or therapy sessions may be a cost that is split between you and BCBS Federal.
Out-of-Network Providers: Finding an appropriate adolescent addiction program that is in-network with BCBS Federal is essential to avoiding additional costs.
Annual Maximums: The annual maximum is the total amount an insurance policy will pay out over a given year. Check to see if your BCBS Federal policy has an annual maximum. If it does, be aware that anything over this amount, you will be responsible for.
Pre-certification and Authorization: When speaking with a treatment facility, let their admissions department know you have a BCBS Federal policy. More often than not, pre-authorization for services will be required by BCBS Federal. Failure to get this pre-approval can result in a denied claim and you bearing the responsibility for any bills.
Do you have to pay for adolescent treatment if you have BCBS Federal insurance? The answer to that question depends on a number of factors including, the specific details of your policy, the treatment center chosen, the services required, and any out-of-pocket costs associated. There may be no cost associated with treatment when utilizing a BCBS Federal plan but having a working knowledge of your policy and how coverage works ensures you don't get caught by surprise.
Navigating the adolescent treatment world is difficult enough without having to worry about finances. If you have a child struggling with substance abuse, call Stonewater Adolescent Recovery Center today to learn more about our treatment programs and how we can make the most of your insurance. We're here to help.