Benefits of Pet Therapy

By
Stonewater Recovery
·
2 minute read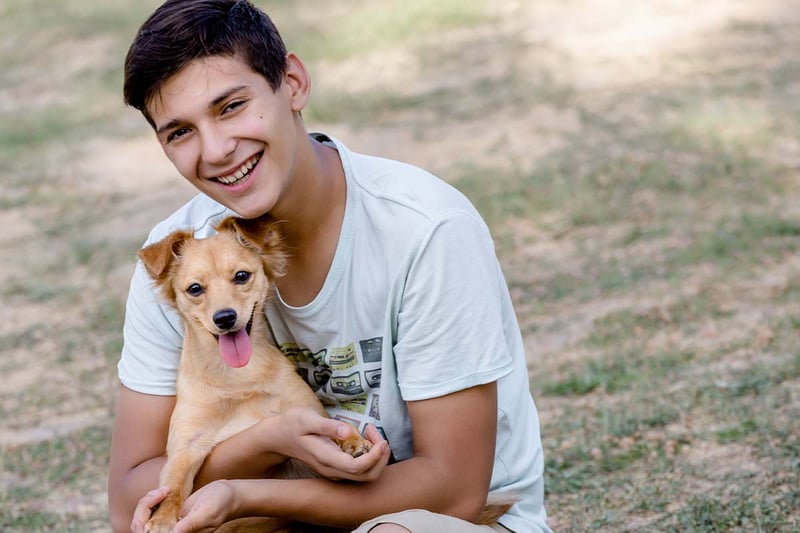 When teens struggle with substance abuse, it can consume their lives, and it's hard for the people around them to understand and stay connected in a constructive and meaningful way. For many, the only connection they may have left is with a pet. It's no mystery why a dog is considered man's best friend. A pet can provide unlimited affection and support, with no judgment and no strings attached. The calming purr of a pet cat or the ecstatic welcome from a beloved dog can lift a person's mood in an instant. Clearly, the bond between humans and animals reduces anxiety and agitation and improves overall health and wellbeing. At Stonewater Adolescent Recovery Center, we are proud to offer a pet therapy program as one of our therapeutic modalities. There are a wealth of benefits to having a pet by your son's side as he navigates therapy and lifelong recovery. Contact our treatment specialists today by calling our experts at 662.373.2828 to learn more.
What Is Pet Therapy?
Animal-assisted or pet therapy helps treat many issues, including mental and substance abuse disorders. Interacting with animals reduces feelings of aggression, depression, and anxiety. It can also help your teen feel happier and calmer. Many addiction rehabilitation centers, like Stonewater Adolescent Recovery Center, offer animal-assisted therapy with a variety of animals like cats, birds, rabbits, and horses. The most common therapy animals are dogs and horses, but other animals such as cats, rabbits, guinea pigs, and birds can also be beneficial in substance use treatment. No one animal is more effective than another. Furthermore, we know that being without a beloved pet can add unnecessary stress and loneliness. As a result, we provide pets to our residents, so your son will have a furry friend at his side as he goes through therapy at our treatment center. Having a pet with him will make him feel more comfortable, more at home, and less alone so that he can focus on the recovery process.
How Pets Can Help Pave the Way to Recovery
In addition to having a furry friend who is there to support and love you unconditionally, a pet therapy program has many health benefits, including:
Reduces negative emotions
Boosts mood
Helps cope With stress
Instills responsibility
Encourages healthy habits
Distraction from cravings
Calming relief from mental health symptoms
Having a pet with your son at our recovery program can lower his anxiety levels as well as improve his immune system. In addition, exercise is a critical part of the recovery process, and your son can get plenty of that chasing a dog around the campus. If it's hard for your son to connect with people, caring for a pet can increase his empathy and compassion. These emotions can help build stronger relationships with other people. A pet can be crucial to relapse prevention, from distraction from cravings to having an animal trained to recognize mental health issues like anxiety and depression. Furthermore, having a pet by your side is the ultimate icebreaker.
Contact Our Team to Learn More About Our Recovery Programs
At Stonewater Adolescent Recovery Center, we take a holistic and hands-on approach to treatment and recovery. We treat a variety of substance use disorders, as well as mental health issues. For those that struggle with both substance use and mental health disorders, we offer dual diagnosis treatment. In addition to our pet therapy program, we also provide a variety of other therapeutic programs, including:
Cognitive-behavioral therapy (CBT)
Dialectical behavior therapy (DBT)
Adventure therapy
Equine therapy
Music therapy
Contact us at 662.373.2828 to explore our lakeside campus and see what recovery program is the right fit for your son.