Breakfast for Champions of Addiction Recovery

By
Stonewater Recovery
·
2 minute read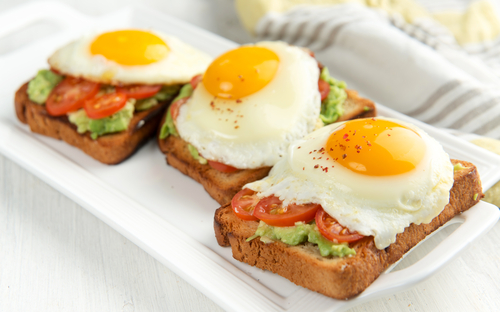 Teens and adolescents need a nutritional breakfast. Breakfasts of the past which might have included sugary cereals, microwave meals, pastries, and other non-nutritional foods become a thing of the past. Whole food breakfasts centered on nutritional and dietary principles for mental health becomes part of the normal daily routine for teens and adolescents. Recovery from drug and alcohol addiction includes an entire shift in lifestyle for teens, beyond simply quitting drugs and alcohol. Addiction affects the mind and the body, which means recovery equally has to take both into consideration for lifestyle changes. Regular exercise, balanced diet and nutrition, are important practices. Breakfast should be included.
Research has found that teens who eat a nutritional breakfast have a lower body mass index than teens who don't eat breakfast. Breakfast is what helps the brain get going for the day. As a muscle, the brain needs energy from food in order to operate. Breakfast also serves the body to take its energy further rather than exhaust itself without food.
In the busy life of a teenager who is staying up late, sleeping in, taking too long to get ready, cramming in some extra studying or last minute homework, and running out the door to school, breakfast can seem optional. Recovery programs help adolescents learn to better manage their time so that they get enough sleep, wake up refreshed, and take care of their responsibilities in a timely manner in order to have a stress free morning. Breakfast can be catered to a schedule through a few easy tips.
Smoothies, for example, can be loaded up with supplements, vitamins, nutrients, carbs, proteins, and essential fats. Overnight oats are a great way to get fiber and protein as well as healthy carbohydrates into breakfast without having to prepare anything in the morning. Egg muffins baked in the oven are grab and go protein bites that don't require much fuss in the morning. Most dietitians and behavioral health nutritionists suggest having a combination of a lean protein or a protein rich in essential fatty acids, like eggs and avocados, with a complex carbohydrate, like whole grains or oats, is the best possible breakfast for someone who is living with a mental health condition. Fruits low in sugar but high in fiber, vitamins, and minerals, are a sweeter way to start the day and act as a good balance to more savory options.
Each of our patients at Stonewater Adolescent Recovery Center learns about the importance of their diet and nutrition, starting the day off with a full rounded breakfast. Life skills help adolescent males build a positive foundation for recovery which help them continue the life cleansing process of maintaining their sobriety. For information on our residential treatment programs for adolescent males, call us today: 662-598-4214.