Can Virtual IOP Help My Mental Health?

By
Stonewater Recovery
·
2 minute read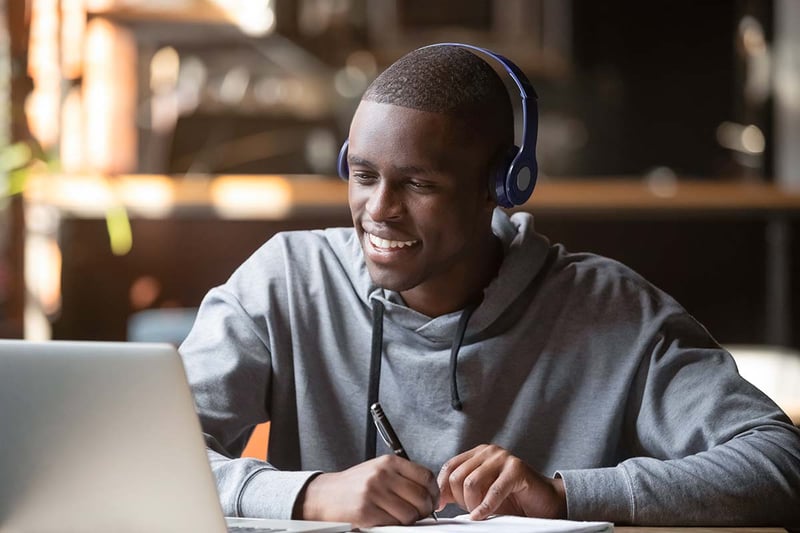 The reality is that these are challenging times. The teens around the country had to adapt their lives in different ways, including how they sought the help of medical professionals. Luckily, doctors and therapists have adapted quickly to provide virtual options for treatment, which have quickly become the new norm for many people. Specifically for those seeking mental health outpatient care, having a virtual option during a pandemic has proved invaluable. Stonewater Adolescent Recovery Center does not yet have a virtual IOP, though we are proud to offer any information about this treatment option.
What Is a Virtual IOP?
A virtual IOP is similar to an in-person intensive-outpatient program in that it does not require you to live at the treatment center while receiving care. However, unlike a traditional IOP, you don't have to come to a treatment center all as part of the programming. Instead, you can take part in patient programming virtually to work around your daily schedule as well as provide a safe and isolated option to avoid gathering in groups in person. A very important part of the virtual IOP option is your dedication to recovery; it's integral to making it a success. There's no reason to be hesitant about a virtual option as it provides the same level of quality care as residential or in-person outpatient treatment. The only difference is that this treatment is available remotely. If you wonder if a virtual IOP provides the same therapies and treatment methods as the other programs, the answer is yes. Some treatment centers also offer dual diagnosis treatment to help with the recovery process. A virtual IOP will include:
Dual diagnosis treatment programs
Detox support
Individual and group therapies
Evidence-based behavioral therapies
Cognitive behavioral therapy (CBT)
Dialectical behavior therapy (DBT)
Family support services
It's important to remember that while a great option, a virtual IOP may not be enough for someone dealing with a severe substance use disorder. Experts may also recommend this treatment if you have already attended a residential treatment program but require additional support once you leave this care.
Virtual IOP Mental Health Programming
At a virtual IOP, a team of experienced mental health and addiction specialists provides the highest quality care possible, whether they deliver it in person or virtually. They may use a variety of evidence-based therapeutic modalities to treat mental health and substance use disorders. Virtual mental health programming is just as effective as in-person programming. It can actually mirror the structure and timeline of an in-person program with the same flexible treatment approach. If you're concerned about the level of privacy or interactivity when utilizing technology for treatment, you need not be. Treatment centers must utilize a secure, HIPAA-compliant format for their video modules. As for group sessions, you can feel like you are right in the room with the rest of the group. Furthermore, a virtual option provides a lot of schedule flexibility.
Contact Stonewater for More Information About Available Treatments
Are you or a loved one experiencing a higher level of stress than normal during this time? Mental health treatment may be a good fit. Give our team a call. Most find that our residential treatment program exceeds their expectations. With our help, they are able to get the level of treatment they need. Our residential treatment program will provide the care that you need to overcome your challenges and thrive. Stonewater's adolescent mental health treatment programs treat mental illnesses for teenagers, including:
Anxiety
Depression
Bipolar disorder
Trauma including PTSD
To learn more about how we can support you, call Stonewater Adolescent Recovery Center today at 662.373.2828.