Celebrities are Abusing Benzodiazepines, So are Our Children

By
Stonewater Recovery
·
2 minute read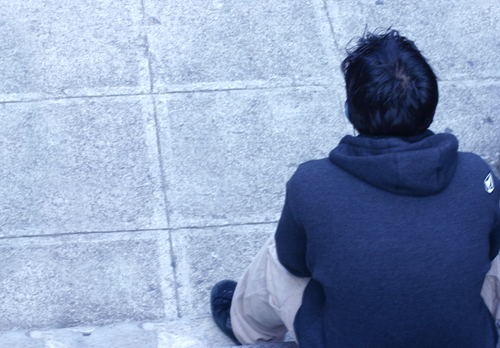 Gustav Ahr, known as rapper Lil Peep, died on Wednesday, November 15, 2017. The rapper was found dead in his tour bus after what officials suspected as an accidental overdose. The night in question, Lil Peep posted videos to his Instagram which showed him taking bars, the street name for tablets of the popular benzodiazepine Xanax. Written in a caption on an Instagram post just hours before he died, Lil Peep left a foreboding and saddening message.
I need help but not when I have my pills but that's temporary
one day maybe I won't die young and I'll be happy?
Celebrity reporting site
TMZ
first released the toxicology information which revealed the young rapper overdosed on benzodiazepines and fentanyl. Also found in his system was a cocktail of chemical substances including marijuana, cocaine, Tramadol, Hydrocodone, Dilaudid, Oxycodone and Oxymorphone, according to the report.
Though fentanyl has become the looming threat of heroin and prescription opioid abusers, it has been an ongoing threat to those who abuse benzodiazepines. Before Prince tragically lost his life to a fentanyl overdose, local news reports talked of benzodiazepines laced with fentanyl. Fentanyl, the synthetic opioid, is undetectable due to its lack of odor and translucent color. In Florida, where benzodiazepines are particularly problematic for teenagers, fentanyl was the cause of overdose in small clusters where benzodiazepines were laced with it.
The Florida Medical Examiners Commission released a report which revealed that benzodiazepines are the leading deadly prescription medication for overdose.
Pain News Network
writes that in 2016, more Floridians died of benzodiazepine overdose than oxycodone, a popular form of prescription opioid. Benzodiazepines are as great of a threat to our children as opioids.
Young people are turning to benzodiazepines as a drug of choice and the effects are deadly. Combined with opioids or alcohol, benzodiazepines, a central nervous system depressant, dangerously slows down the functions of the brain and body. Causing a similar respiratory depression to opioid overdose, benzodiazepines can slowly lull an individual into death. For those who do not experience overdose, benzodiazepines are highly addictive and come with one of the most difficult withdrawal processes and result in the need for adolescent benzo abuse treatment programs. Seizures are common in benzodiazepine withdrawal, as well as relentless and difficult cravings.
When your child is abusing prescription pills, it can feel like there is no way to help him. Help is available. Your child can recover from benzodiazepine abuse and addiction with adolescent addiction treatment programs designed to build a positive foundation and provide academic support. Stonewater Adolescent Recovery Center offers long-term residential care to adolescent and teenage boys. Call us today for information on our programs: 662-598-4214.