How to Talk to Your Child in Recovery When a Celebrity Dies of a Relapse or Overdose

By
Stonewater Recovery
·
2 minute read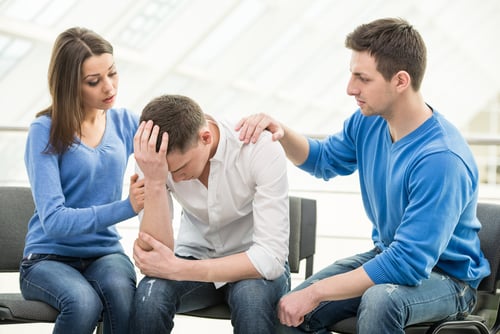 Philip Seymour Hoffman lost his life to a combination of drugs in 2015, a foreboding illustration of what was to come in the next two years. In 2016, it was Prince to fentanyl, George Michaels to opioids, and Carrie Fisher to a combination of drugs which included MDMA. When 2017 came to an end, more names were collected like rock icons Chris Cornell, to benzodiazepines and other drugs, and Chester Bennington, to alcohol and MDMA. Toward the end of 2017, a budding young rapper named Lil' Peep lost his life to accidental overdose on fentanyl and benzodiazepine. The rapper was only 21 years old. The two years of 2015 and 2016 included some of the highest numbers of overdose deaths the country has ever seen. Over 50,000 individuals lost their lives to overdose in 2015. Data from 2016 indicates the number raised to nearly 65,000. Analysis for 2017 will not be available until 2018. The last two years have included many notable overdose losses, as well as tens of thousands of lesser-known individuals, people who were notable in their own right to their friends and family.
As the parents of children who have lived with an active addiction to some or all of the drugs to which notable celebrities have lost their lives, we empathize with their families. We know what it is like to watch a child, of any age, struggle and fight for their lives against the disease of addiction. Some of us may have witnessed one or multiple overdoses. Others of us have waited anxiously by the phone hoping that the next call wasn't going to inform us of our child's passing. These breaking headlines of potential overdose followed by confirmations of toxicology reports break our hearts. At our core, we know that relapse is always a threat to our sons and daughters. If our children are active in their recovery, we can settle into our faith, gratitude, and humbled thanks, that they are sober another day.
Talking to Children in Recovery about Celebrity Overdose
Talking to your child in recovery about these celebrities and their recovery, as well as their relapse, is important. Though these individuals had fame and fortune, they were just people. Each was someone's son, daughter, father, mother, and many others' friend. Witnessing relapse and fatal overdose is an instant serving of humility for your child in recovery. Ask your child how he or she is feeling about the news and what kind of thoughts the event brings up for them. Feeling a small sense of craving or discomfort is common in these situations. Though the sober mind knows that using is dangerous, the addicted mind can't help but think, They got to use one more time.
Coping with and processing relapse and overdose can be overwhelming. If it happened to
them
, your child might think, it could happen to
me.
Again remind your child that addiction does not discriminate or change based on things like fame or fortune. Read reports from family members. Find examples of where a recovery program went wrong and remind your child of how important it is that he stick closely to the program he has worked so hard to create. Most importantly, tell your child that he is loved, that you are proud of the hard work he has done in recovery, and that life is extremely precious.
We know that when it comes to your child's treatment, you want the best program possible for recovery. Stonewater Adolescent Recovery Center offers long-term residential treatment and academic support for teenage and adolescent boys. Located in the Mississippi countryside, your child has all the room they need to safely recover. Call us today for information about our programs: (662) 598-4214