Common Negative Thought Patterns in Teens and How to Reframe Them: I Can't

By
Stonewater Recovery
·
2 minute read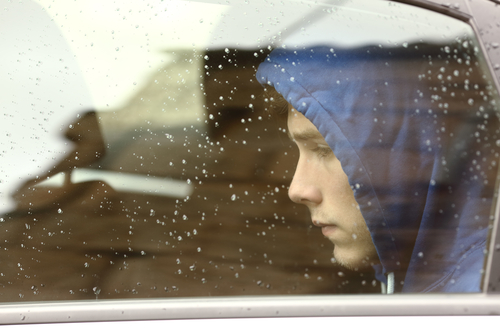 We heard it almost immediately when we told our teen or adolescent they're going to treatment for addiction.
I can't
. The list of I can't's is infinite.
I can't go. I can't leave school. I can't leave my friends. I can't be without my phone. I can't leave home. I can't meet new people. I can't get sober. I can't go away. I can't, I can't, I can't.
What exactly are our teens saying when they emphatically express the fact that they cannot do something? They are telling us:
I won't
. More importantly, they're telling us,
I'm afraid
. Before teens admit they are afraid, they will argue with us to no end, emphasizing their helplessness. The primary theme in
I can't
is helplessness. Teens feel helpless in that moment and want to appear helpless so an adult will rescue them. Almost everything our teen says
I can't
to is something they absolute, with utmost certainty,
can do
. Teens
can
leave school. Teens
can
leave their friends. Nothing on the planet is suddenly rendering them completely incapable of doing even one part of any of the things they say they 'can't' do. We know they can do them, and we watch with pleasure when they do. Our teens go to treatment. Our teens recover.
Still, the I can't thought pattern might persist. Replying to everything challenging or frightening with I can't is a habit our teens have to learn to break. Breaking the I can't habit is as simple as a few letter changes. Tell your teen to change
can't
to
can
and just add a try. Our teens don't know what they can do or what they are capable of until they give life a chance. If we indulge and enable the I can't habit, we reinforce our teens' learned helplessness. In the long run, we inhibit them from trying new things, taking healthy risks, or working out of their comfort zone toward a great goal. By breaking I can't we help teens learn a n important philosophy of recovery: willingness.
Getting sober at a young age is intimidating. Teens have to be willing to give every day of their sobriety a shot. Recovery is not about
what
is done
,
but
HOW
it is done through
Honesty, Open-mindedness,
and
Willingness
. Turning your teens from I can't to I can is turning your teens into willing participants of their own recovery.
Stonewater Adolescent Recovery Center offers long term residential treatment programs for addiction recovery. Our programs involve the whole family for foundation building, life cleansing change.
Call us today to start living your recovery: 662-598-4214