Do 12-Step Programs Help Teenagers Fight Addiction?

By
Stonewater Recovery
·
1 minute read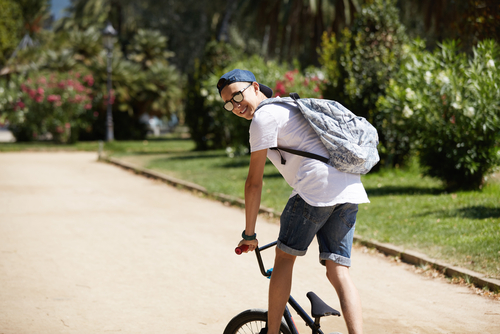 Alcoholics Anonymous (AA) started their 12-Step program in 1935 that eventually branched out to a variety of other 12-Step programs that are specific to different addictions. Narcotics Anonymous (NA), Cocaine Anonymous (CA), and Overeaters Anonymous (OA) are a few of the most utilized 12-Step programs other than AA.
12-Step programs are mainly thought to accommodate adults, but research has shown that teens benefit from them as well. The National Council on Alcoholism and Drug Dependence (NCADD) conducted a study that involved 127 teen outpatients of substance abuse from the ages of 14 to 19. There were 95 males and 32 females that were included in the study who were assessed from the time that they started treatment, at 3 months, at 6 months, and again at 12 months.
The results concluded that around one third of the teens attended meetings over the yearlong study and the ones who attended one meeting or more on a weekly basis developed more positive outcomes for themselves regarding their substance abuse disorder. Those who worked the 12 Steps with a sponsor and participated in 12-Step meetings had an even better chance at long term sobriety.
What this study backs up is the theory that the more effort that is put into an endeavor, the bigger the results. If a teen started lifting weights, they are not going to get muscles from the first workout. To get stronger and more muscular when working out takes time and so does getting stronger in one's recovery.
Many teens may feel intimidated with being in a group that includes mostly adults. When a teen comes into the fellowship they will most likely be cherished by the older members in the spirit of unity. Members ban together to encourage one another to stay on the path of recovery no matter a person's demographics. There are young people groups that exist within some 12-Step fellowships that could help bridge the gap and motivate them to become grounded in the 12-program.
Finding a fellowship that matches what the teen's vice entails is important. Part of recovery is being able to relate to others who have had the same experiences. The phrase meeting makers make it is a real concept if the meetings suit the person.
If you or an adolescent you know needs to get help for drug or alcohol abuse, Stonewater Adolescent Recovery Center can give you the guidance that you deserve. Establishing a strong network of family and community can reinforce practices for living substance free.
Call us today to start living in your recovery: 662-598-4214