Do You Have a Right to Get Involved with Your Adolescent's Substance Abuse?

By
Stonewater Recovery
·
2 minute read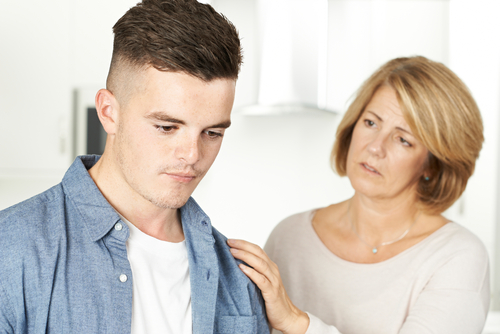 Healthy boundaries are always important to consider within the relationship that teenagers and parents hold. This may mean teens showing respect for their parents by holding back their snarky comments or actions and parents giving their teens the ability to learn to use their judgement to make decisions as they come into their adulthood. When a teen gets caught up in their addiction of drugs and alcohol, the last thing that they want is to have their parents find out about their use or make the decision for them that they have to stop.
The veracity of the situation is that a teen is under the supervision of their parents until the age of 18 making the parents responsible for making choices regarding substance abuse in minors. No parent wants to be in the situation that causes them to get involved in something as volatile as addiction, but most teenagers have no idea about what they are against. Even most parents have no clue what they should do in this situation although they probably know that they are dealing with something that is much more serious than just partying.
As a parent you have a right to get involved with your adolescent who is abusing drugs and alcohol just like you have the right to stop them from running into the street in front of a car. Your main job as a parent is to protect your teen from harm's way without enabling their bad behavior which is much easier said than done.
Get them professional help
Find an interventionist or therapist that can point you in the direction of getting the help that your teen needs to get sober for the long haul. Obviously, you cannot do the work your teen needs to do to stay sober. You can, however, do the research and get them in the appropriate place to offer the assistance that they will need.
Treat them with compassion
You may have not been through addiction recovery before and should stay open minded to better help them to continue with their efforts to stay sober. There will be ups and downs on the road to recovery and you can be the light in a seemingly awful situation. Try not to criticize them or degrade them for what they have done in the past. Instead give them your support for what they are doing now to remain sober.
Substance abuse affects everyone who comes around it. You can certainly be influential in helping your adolescent to come to their own conclusion that drugs and alcohol are creating more problems than they need in their young life.
If you or an adolescent you know needs to get help for drug or alcohol abuse, Stonewater Adolescent Recovery Center can give you the guidance that you deserve. Establishing a strong network of family and community can reinforce practices for living substance free.
Call us today to start living in your recovery: 662-598-4214