Dual Diagnosis in Boys

By
Stonewater Recovery
·
2 minute read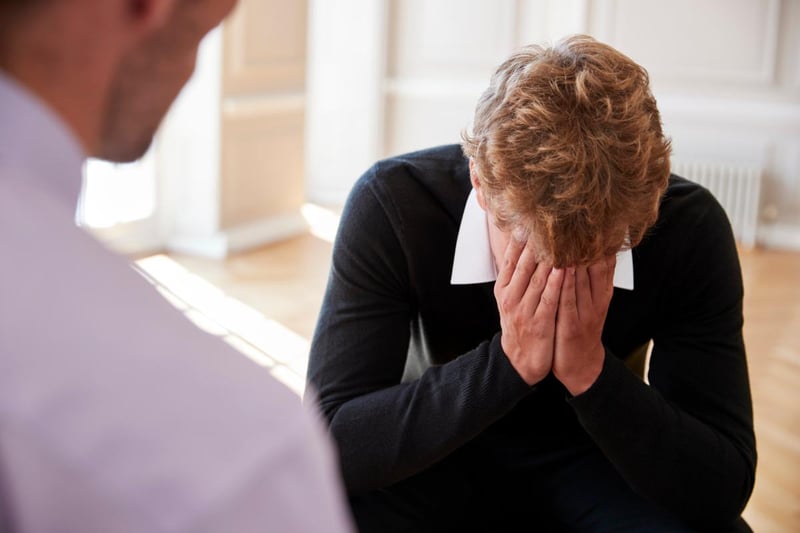 If you are not sure what kind of treatment to seek for a teen battling a substance use disorder and a mental health disorder, help is available. Dual diagnosis treatment exists specifically to treat co-occurring disorders. Treating one problem at a time leads to a higher chance of relapse, so many experts recommend treating co-occurring disorders side by side at the same time. At Stonewater Adolescent Recovery Center, we specialize in treating adolescent boys in a home-like environment. Give us a call today at 662.373.2828 to learn more about dual diagnosis treatment for boys.
Signs of Co-Occurring Disorders
There's no one clear path to a dual diagnosis. For some, a psychiatric issue will lead to substance abuse as a form of self-medication. For others, a substance use disorder will bring on a co-occurring mental health disorder. Right now, the rate of depression in teens is extremely high as a result of the recent pandemic. Unfortunately, the corresponding rise in teen drug and alcohol misuse is no accident. As the parent or loved one of someone who is struggling, you may be unsure of what to look out for to decide whether or not they need treatment. Here are a few signs that can help you determine if it's time to help someone get the treatment they need:
Noticeable drug use after a mental health disorder diagnosis
Changes in behaviors, including hygiene, appetite, and sleep patterns
Violent tendencies develop when drug use is cut back
The person struggling says their drug use makes them feel normal
Disconnecting from social life
Poor grades at school or performance at work
Secretive behavior
A dual diagnosis treatment team understands that every person's experience is different when treating co-occurring substance use and mental health disorders. Adolescent boys especially are good at trying to hide their problems or admitting that they have a problem at all. However, through treatment, they will learn that seeking help is not admitting a weakness – it's displaying great courage and strength.
Dual Diagnosis Treatment for Boys
Ideally, co-occurring substance use and mental health disorders are treated simultaneously. Therefore, a boys' dual diagnosis treatment program is the best option to address both. Being in an environment designed to help boys battling both will only benefit them and their recovery in the long run. At Stonewater Adolescent Recovery Center, we are committed to the recovery of every one of the boys that come to us for treatment. We work with the entire family unit to determine the cause of both conditions so that the work of recovery can start. Several factors can contribute to a dual diagnosis, including:
Genetics
Competing neurological networks
Past trauma
Self-medicating for a mental health issue
Risky behavior as a result of substance abuse
Being Impulsive
Thrill-seeking behaviors
Stonewater Adolescent Recovery Center Offers Dual Diagnosis Treatment
At Stonewater Adolescent Recovery Center, we treat each person as the unique individual that they are. An individualized recovery plan better helps residents overcome a dual diagnosis. Through a variety of evidence-based programs, our boys' dual diagnosis treatment center utilizes many therapeutic modalities. Our treatment options include:
Family counseling and therapy programs
Cognitive-behavioral therapy (CBT)
Dialectical behavior therapy (DBT)
Detox services
Art and nature therapy
Equine therapy
Music therapy
We also value peer input and counseling, as these can help pave the road to recovery. As a family-owned adolescent male treatment center, we believe in treating the whole person from the moment they enter our campus to the moment they leave and beyond. We offer fully supervised withdrawal management and residential treatment programs. Contact the Stonewater Adolescent Recovery Center team today at 662.373.2828 to learn more.