Even Superheroes Get Taken Down by Substance Abuse

By
Stonewater Recovery
·
2 minute read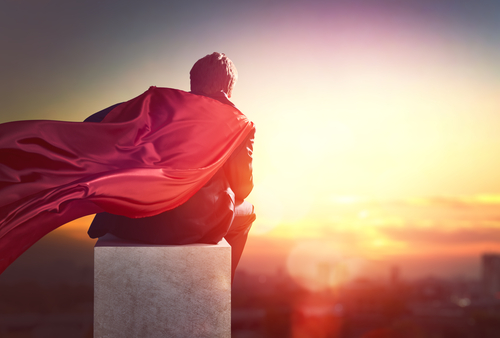 With the latest DC Comic and Marvel movies making their way to the silver screen more frequently, you get to view superheroes fighting villains and using their powers for good. While these caped crusaders look amazing as their onscreen persona trying to hide their true identity, in real-life some of these heroic characters struggle with a bigger villain which creates yet another alter ego - substance abuse with drugs and alcohol.
Tobey Maguire
Although this actor keeps a fairly squeaky-clean image in his modern-day presentation, this is mostly because Maguire got sober so early in his career. Before he was 19 years old, he was already abusing alcohol to the detriment of his acting path and his life. He began recovery at the age of 19 which has given him over two decades of continuous sobriety that he credits from working a recovery program and surrendering his will. Around eight years into his sobriety, he gained notoriety for his role of Spider Man which made him a household superhero.
Robert Downey, Jr.
This superhero is well-known for getting sober after his issues, that centered around drugs and alcohol, were made very public throughout his years of acting. He was fired from a few important roles, almost lost his family, and was facing three years in prison due to his addiction before he came to his senses and stopped abusing drugs and alcohol. When he got sober in 2003, he became bigger than ever as Tony Stark in Iron Man.
Ryan Reynolds
Hard to believe this amusing actor suffers from depression and anxiety so much that he has had nausea and panic attacks before some of his appearances. He began to self-medicate in his 20's to relieve the pressures he had with his mental health issues. After seeing some of friends overdose on drugs, he stopped cold-turkey to begin a life without the effects of mind-altering drugs. He has since married to Blake Lively, had two children, and had a breakout performance when he added Deadpool to his list of credits.
Ben Affleck
Since going to rehab in March of 2017, Ben Affleck has had a few reported slips along the way and yet continues to prevail. He takes pride in his new-found sobriety and carries the message of being willing to the help that one needs to gain sobriety. Affleck's focus is being a good example for his three children through displaying that asking for help is a sign of strength. He was still drinking during his Daredevil days, but he will remain sober for his next superhero portrayal of Batman in the DC Extended Universe.
Being a superhero is not easy work when attempting to save the world. Trying to be a superhero amidst the chaos of substance abuse is even more difficult. While you may not get superhero status, being in recovery is plenty courageous enough.
Stonewater Adolescent Recovery Center employs a well-trained medical staff that is qualified to manage the stages of withdrawal for our adolescent clients. We offer on-site detoxification to help keep our clients as comfortable as possible.
Call us today to start living your recovery: 662-598-4214