Helping Your Child Become Passionate

By
Stonewater Recovery
·
2 minute read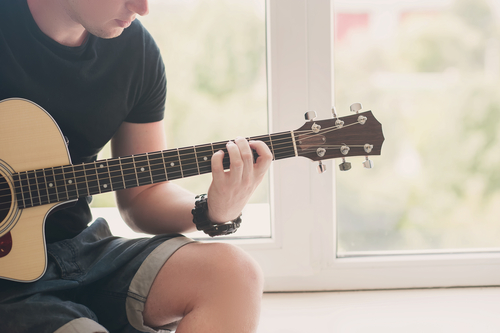 Some children are born with a natural passion. As if they knew when they were born what they were meant to do with their lives, they are naturally talented or inclined toward a hobby. Children might find a passion for sports, the arts, or music at a young age. Other videos may be empathetically inclined toward social justice issues and find a passion for helping others. Creative expressions can peak an interest early as technology. Academic pursuits might be a passion or activities that don't include any academics could be a passion.
Passion is an active description. Words like fervor, zealousness, enthusiasm, and vigor are synonyms for passion. When we discuss our passions as people, we are often talking about the things in our life that fire us up, grind our gears, get us going. Our passions are the things that we could spend all day and all night doing only to feel like we didn't spend enough time. Passion is all-consuming. Passion creates meaning in our lives. Being passionate means feeling alive, vigorously, enthusiastically, zealously, alive. Putting our focus into a passion gives us guidance, direction, and structure.
Teenagers are challenged with making a great big decision: what they will do and who they will be when they grow up. Preparing for college applications, finding hobbies and interests, this time is vulnerable and challenging for teens because not only are they developing who they are, the brain regions which help make these decisions are developing too.
Encourage an environment of exploration
Just because there are generations of basketball players in the family doesn't mean that everyone will love basketball with the same passion. Encourage an environment of exploration by allowing your child to follow their curiosities. Offer them new ideas when they run out, make suggestions, and be enthusiastic about their endeavors.
Vive le difference
If you are passionate about dance and your child is passionate about mathematics, you might fear you won't be able to relate. What you can relate on is the astonishing variety of personality and preference. Even though they are still a kid, your child is an individual with their own likes, dislikes, and preference. Celebrate the differences in passions the same way you would celebrate sharing the same passions. Learn about what interests your child. Invest in their journey and help them pursue their dreams.
Stonewater Adolescent Recovery offers a life-cleansing, foundation-building program to adolescent and teenage boys needing clinical care for addiction and/or alcoholism. Located in the remote Mississippi countryside, our beautiful home offers the perfect environment and privacy for total transformation in mind, body, and spirit.
Call us today for information on our programs for treatment and academic support: 662-598-4214