How Adolescent Alcohol Rehab Centers in NY Compare to Mississippi

By
Stonewater Recovery
·
2 minute read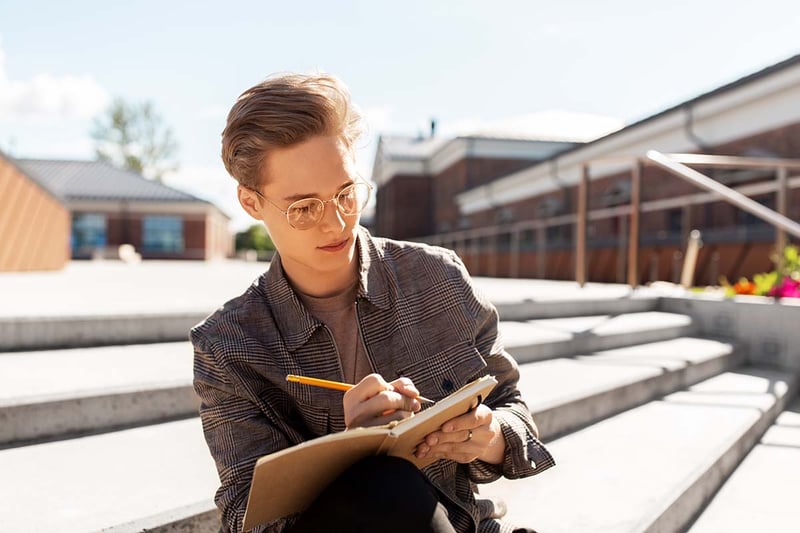 When choosing a rehab for your teen, there are many things to consider. Rehabilitation centers vary their treatment approaches and offerings, so it's important to find what works best for your teen and your family. Look for the ability to customize treatment as much as possible, and make sure they have the options you need, like private schooling or dual diagnosis treatment options. Recognizing that a family member needs help is the first step. Stonewater Adolescent Recovery Center can provide the best treatment in a beautiful environment in Mississippi for your son. The most valuable thing you can give your child is a treatment experience that works best for them in a healing environment conducive to effective treatment and recovery. When you are ready to consider an adolescent alcohol rehab center in Mississippi, call on Stonewater Adolescent Recovery.
Comparing Adolescent Rehab Centers Between New York and Mississippi
When choosing an adolescent alcohol rehab center outside of New York, there are a few things to keep in mind. Treatment centers should not tout a one-size-fits-all approach. Different treatment centers are designed for specific age groups and genders. You want to find a treatment center for your teen son that caters to adolescent boys battling substance use disorders. Finding that kind of treatment facility—like the one at Stonewater—will set your son up for a more successful long-term recovery. Choose an environment where your teen can engage in programming in traditional ways and more experiential ways through nature, yoga, art, and more. Finding the right culture for your son's success should be critical in your decision-making process. That's why choosing an adolescent alcohol rehab center outside New York could be beneficial. It's important to remember that rehab isn't a place to have your teen "go away" because they are troubled. At a suitable alcohol and drug rehabilitation center, your teen will receive professional treatment from licensed clinicians, on top of being in a safe and secure environment, far from negative influences. Treatment programs can include substance abuse and mental health disorder treatment. Nutrition, health counseling, self-care routines, and experiential therapies are part of a well-rounded treatment experience. Trained professionals use proven techniques and methods to give teens the best possible chance to recover successfully.
What to Look for in an Adolescent Alcohol Rehab Center Outside NY
Choosing an adolescent alcohol treatment in New York might not be the proper decision for your teen son. He may need to get away from what initially caused his alcohol use—one in four New York City adolescents aged 12 to 20 consumed alcohol in the past 30 days. Sixteen percent binged (consumed more than five drinks) on at least one occasion in the past 30 days. 1 An out-of-state facility could remove distractions and provide a better path to recovery. Outside of choosing a location, there are many things to consider for an adolescent rehab center for your teen. Be sure to take into account things like:
The accreditations of the treatment center and licensing of the clinical team
Make sure the programming is age appropriate
The treatment programs are well-rounded with a holistic approach
The importance of family support and involvement in treatment
That aftercare is an integral part of the experience
The schooling options for your teen while in treatment
Stonewater Adolescent Recovery Offers Adolescent Rehab in Mississippi
Our caring and professional team at Stonewater Adolescent Recovery Center provides effective treatments for adolescent boys in rural Mississippi. We create individualized treatment plans from the hustle and bustle of city life. Stonewater is located on acres of nature-filled land that take advantage of both evidence-based and experiential therapies. Stonewater offers comprehensive treatment for substance use and co-occurring mental health disorders. We provide a secure, safe, and comfortable space for adolescents to explore, heal, and learn new skills to manage the barriers and triggers associated with their alcohol addiction. Teens come to Stonewater to be emotionally, spiritually, and physically restored. Adolescents take part in evidence-based programs and experiential therapies to restore them to a healthier lifestyle that paves the way to lifelong sobriety. Learn more about what you should look for when looking for an adolescent alcohol rehab center away from New York by calling the caring and compassionate Stonewater team at 662.373.2828. 1.

NYC.gov Health – Underage Drinking