How Does Virtual IOP Work?

By
Stonewater Recovery
·
2 minute read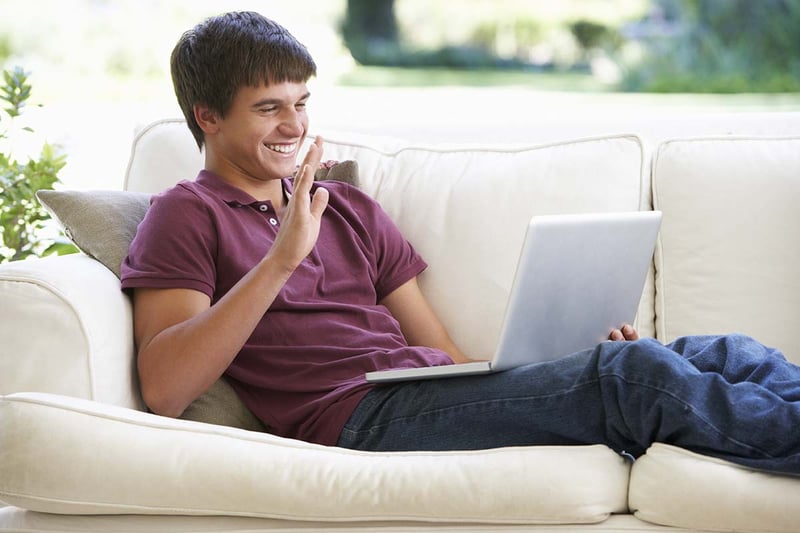 Don't let public health concerns or scheduling issues be a barrier to your teen getting the treatment they need for a substance use disorder. Studies show that only ten percent of adolescents who need substance use treatment will find it. Unfortunately, living in a pandemic makes this percentage even less. A virtual intensive outpatient program (IOP) will give your teen the therapy and tools they need to overcome his challenges and thrive with flexibility. The team at Stonewater has extensive experience in providing residential care for teenage boys suffering from addiction. While we do not have a virtual IOP, we can answer any questions you may have. Contact the Stonewater team at 662.373.2828 to learn more about the treatment options that are available.
How a Virtual IOP Works
Like an in-person IOP, a virtual IOP does not require your loved one to participate in residential treatment while receiving care. However, the most significant advantage of a virtual IOP is that the treatment can take place anywhere, like the comfort of your own home. A virtual IOP has the flexibility to work with your teen's busy schedule and allows him or her to keep the necessary daily routines like attending school. Being around family and familiar settings while receiving treatment also has its benefits. If your teen is dedicated to their recovery and has a sober home environment and the support of the rest of their family, they will find success. It's important to note that while virtual IOP can be helpful on its own, more intensive care may be necessary for severe substance use disorders. It's possible that we may recommend this treatment for teens who attend residential treatment and discharge but require additional support.
Benefits of a Virtual IOP for Teens
Asking for and finding the support you need isn't easy. Trying to do it amidst a pandemic is even more challenging. That's why treatment centers will offer a virtual IOP to meet the needs of more people who need help. This virtual option combines expert treatment with convenience for everyone involved. A virtual IOP provides the same level of comprehensive care as residential or traditional IOP treatment. The only difference is that this treatment is done remotely. This treatment should be able to deliver the same effective therapies and treatment methods in our virtual IOP as we do in our in-person treatment program. A virtual IOP can be tailored depending on your teen's needs. It can also be used to treat a variety of substance use disorders, including:
Opioid use
Prescription drug use
Adderall use
Alcohol use
Heroin use
Marijuana use
MDMA use
Another advantage is being able to treat a co-occurring mental health condition at the same time through our dual diagnosis treatment program. The goal is for your teen to be able to manage his mental and physical health the right way.
Seek Treatment for Your Teen at Stonewater Adolescent Recovery Center Today
Stonewater Adolescent Recovery Center offers a unique adolescent substance use disorder treatment program. We offer treatment for every patient with a comprehensive and customized level of care. Our programs are life cleansing and focus on foundation building with various methodologies such as:
Trauma therapy
Art therapy
Music therapy
Cognitive behavioral therapy (CBT)
Dialectical behavior therapy (DBT)
Experiential therapy programs
Individual and family support services
At Stonewater, adolescents learn about where their substance abuse comes from. They'll also learn what their triggers are and the damaging effects of their substance use disorder. Our team works with them to find healthy alternatives to substance use. As a result of our programs, teens can discover a life worth living again. We're proud to provide a residential treatment program for our teans. Give our team a call at 662.373.2828 to find out about all the treatment options we've explicitly geared for adolescents battling addiction.