How Mental Illness Awareness Week Can Influence Your Adolescent

By
Stonewater Recovery
·
2 minute read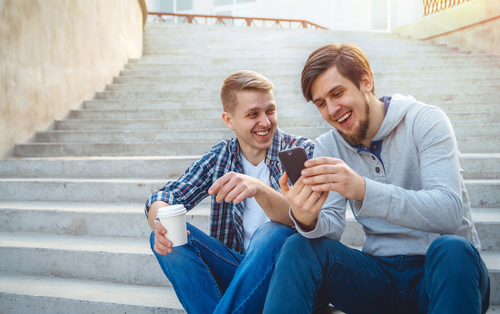 October 7th - 13th, 2018 is when the 28th annual Mental Illness Awareness Week (MIAW) will be hosted by the National Alliance on Mental Illness (NAMI). The theme this year is #CureStigma which could be influential to you and your teen.
If your teenager is already suffering from substance abuse, there is a 6 in 10 chance that they could also have mental disorder according to the National Institute on Drug Abuse (NIDA). Depression, anxiety, bipolar, and ADHD can be exacerbated by drugs and alcohol in which they would need to be treated for both substance abuse and a mental health disorder as a dual diagnosis.
How MIAW can benefit your teen is by letting them know they are not alone. The stigma that is associated with mental illness is extremely hard for teens to accept because they tend to feel like an outcast and embarrassed to have their friends find out. These disparaging feelings can keep your adolescent from disclosing their symptoms to you, so they do not get labeled with derogatory terms by their peers. Of course, this will only make things worse as the condition continues to go untreated, but by using Mental Illness Awareness Week to your advantage, you can let your teen know that there is help for them.
This campaign is promoted on social media platforms including Twitter that can get your teen involved through digital media. They can see other teens who are also engaged in the campaign #CureStigma. Instead of letting themselves isolate with their mental health disorder, they can get more information, find out about the treatment methods that are available to them, and understand prevention efforts to curb the symptoms of their mental illness.
Identifying the problems is the first step to get the ball rolling to towards conceiving a long-term plan for your teen's mental health. Allowing them to see that they are not weird for having a condition that is out of their control and understanding that it is not their fault, could make them more willing to receive the help that they need. Someone who is suffering from a mental health disorder needs guidance to find new skills to cope with the emotional feelings that have materialized with their disorder and gain support with other young people who are going through the same thing. Compassion and understanding are needed to make progress in a #CureStigma movement that affects so many.
Stonewater Adolescent Recovery Center leads the way with progressive, evidence-based programming to most effectively treat each individual adolescent while focusing on the uniqueness of each client. Healing the mind, the body, and the spirit as one in the same can make the biggest difference in staying sober.
Call us today to start living in recovery:
662-598-4214