How the Puck Stopped with Depression and Addiction

By
Stonewater Recovery
·
2 minute read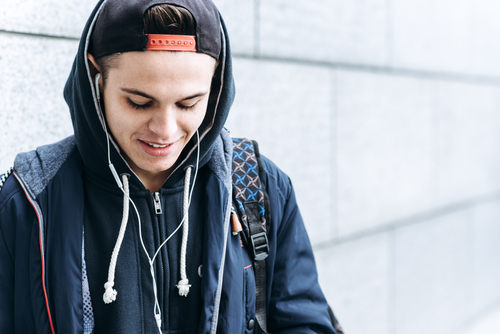 Nick Boynton, a former NHL player who won the Stanley Cup in 2010 with the Chicago Blackhawks, has recently brought his addiction and his mental health issues to the forefront of the media. In an article that was published in The Players Tribune in June titled Everything's Not Ok, Boynton honestly tells what it was really like to play hockey during his 11-year stint in the NHL.
Boynton was known as an enforcer on the ice. This means that his aim was to fight with other players and relentlessly antagonize them to make mistakes within their plays. By taking this full-time role with his team, he has stated that he had 8-10 confirmed concussions when I played in the NHL, but who knows how many I played through? I'd bet I actually had 20 to 30 of them altogether, and even that seems a bit low. But I just toughed it out every time and kept things moving.
With all of the constant roughness that came into play, Boynton was hurting physically and mentally. He began to receive painkillers from the trainers to help with the discomfort and even then, he could not get rid of his physical and mental pain. He started buying drugs from dealers because he needed more than he could get from his trainers. As time progressed with his addiction, his depression and anxiety manifested more severely. He constantly worried about having to get on the ice to hurt others, including himself, which made him spiral out control mentally and addictively with alcohol which would almost always be followed by drugs to self-medicate.
After getting clean and sober when the NHL supported him into rehab, Boynton began experiencing extreme depression and anxiety that the league continued to chalk up strictly to substance abuse when he knew his condition was much deeper than that. He has continued to seek innovative treatments to help with his mental health issues that he believes has come about by the massive amount of hits to the head he has received over the years playing hockey.
I mean, life at this point for me...it's a constant struggle. This past winter, for instance, I was depressed for two months straight. It just got worse and worse, to the point where I couldn't deal with it anymore. I just woke up one morning and felt like I couldn't even get out of bed.
And it's times like that when those thoughts of death creep in.
Nick Boynton today has a different perspective after actively receiving therapy and other beneficial treatments. I have a mission now. A purpose. And that feels really good. Sharing my story with the world is just the beginning. My life, I'm telling you right now, will not end up being a waste.
If your teenager has developed an addiction to drugs or alcohol, Stonewater Adolescent Recovery Center understands the commitment your son requires in getting help. Our adolescent dual diagnosis treatment program was started by our family to aid other families in lifelong recovery lived.
Call our family today to get help for yours:
662-598-4214