How to Get the Most Out of Your Telehealth IOP

By
Stonewater Recovery
·
2 minute read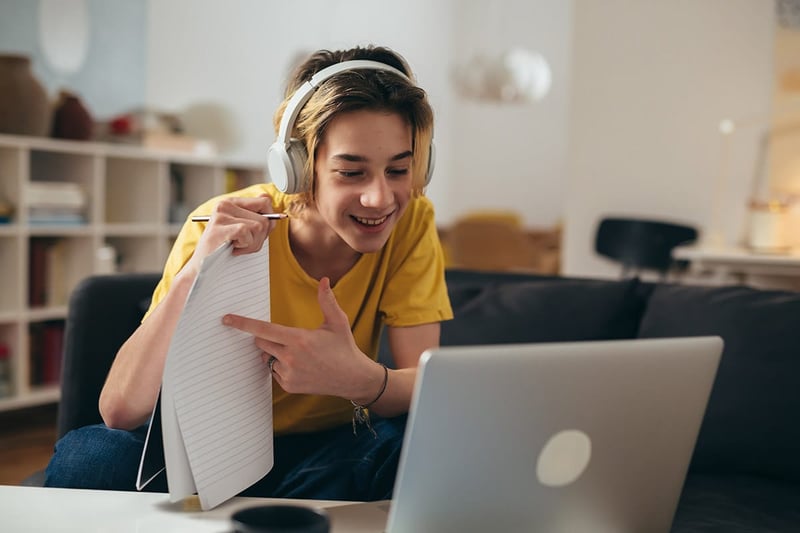 Are you considering telehealth treatment to help you with a substance use disorder? A virtual IOP is an online intensive outpatient program that can help anyone actively seeking treatment but cannot attend in person. It's helpful for extra help with detox and withdrawal from substance use or looking for a flexible IOP following residential treatment. We recognize that everyone's story is unique. No two people have the same background, mental health issues, and substance use challenges. A virtual intensive outpatient program may offer the tools teen boys need to begin the healing process. At Stonewater Adolescent Recovery Center, we are proud to offer a range of services. At this time, we don't have an IOP, but we do have a range of other treatment options that we can provide. Contact our professional treatment team today to determine if our treatment programs can help your loved one.
Flexible Telehealth Treatment Geared For Teens
A telehealth IOP for teens is all about flexibility. This type of treatment option is here to help you craft a recovery journey that works best for you. Today, treatment and recovery services are more accessible than ever with telehealth options. Virtual programs provide the opportunity to stay at home while receiving an effective level of care and support through a safe and secure telehealth program. A virtual IOP can provide:
Consistency as you attend sessions from anywhere
The ability to safely receive treatment from the comfort of your own home
Flexibility to work with your school and family schedule
Privacy by conducting treatment sessions through secure online portals protected by HIPAA
What Can a Virtual IOP Treat?
A virtual IOP addresses substance use disorder, co-occurring mental health conditions, and medical care needs, all from the comfort of your home. It's important to note that intensive care may be necessary for severe substance use disorders. However, a virtual IOP can be used to treat many substance use disorders, including:
Alcohol use
Heroin use
Marijuana use
Opioid use
Prescription drug use
Adderall use
MDMA use
Get The Most Out of Telehealth Treatment
Just because you receive treatment virtually doesn't mean you're not getting the same level of treatment as those attending an IOP in person. At the same time, as part of telehealth treatment, you need to be fully committed to your treatment by participating fully in all aspects of the program and its curriculum. The treatment team is here to help families and teens find a safe environment to heal and explore their emotions and triggers. They can then escape substance use freely without fear, worry, or guilt. Substance use disorder is complicated, which is why an IOP recovery center offers a variety of customizable treatment options. Virtual IOP can include methodologies such as:
Detox support
Evidence-based behavioral therapies
Accountability through support groups
Family support services
Dual diagnosis treatment programs
Whether you are seeking treatment for the first time or are looking to continue with a more flexible level of treatment following residential or traditional in-person outpatient care, a virtual IOP may be the right fit for you. Whatever the case, the goal of telehealth treatment is to get you back to a healthy lifestyle by building a toolbox that can help you better manage your symptoms.
Learn More About the Treatment Options at Stonewater Adolescent Recovery Center
While we don't have a virtual IOP, we do have a range of other treatment options. Our programs focus on rebuilding a strong foundation through traditional and experiential treatments such as:
Trauma therapy
Art therapy
Music therapy
Cognitive-behavioral therapy (CBT)
Dialectical behavior therapy (DBT)
Individual and family support services
Give the team at Stonewater Adolescent Recovery Center a call at 662.373.2828 today to find out about all of our treatment options.