How to Help Your Teen Stay Sober Over Labor Day Weekend

By
Stonewater Recovery
·
2 minute read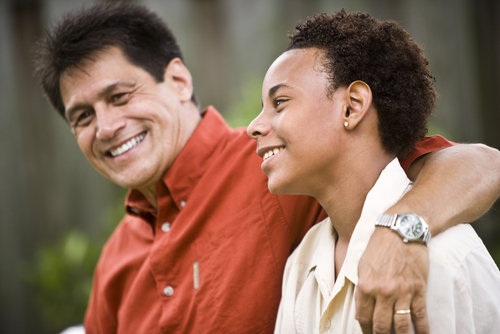 Labor Day is one of those holidays that you are unsure of what you are celebrating although the holiday is used to honor the working people in the United States. Many people still work on this day, but others will get the day off as a federal holiday. Sometimes this extra time off in early sobriety can be a trigger to those teens who are not yet used to having so much free time on their hands without the use drugs or alcohol. Boredom, having to go through uncomfortable feelings, and being awkwardly self-conscious all the while staying sober can be difficult for a teen to endure who once used substances to get them through these circumstances.
Instead of having a fly by the seat of your pants mentality when it comes to Labor Day, you can either plan out the entire weekend or have a game plan to keep your teen busy. With the summer winding down and school starting up, this holiday comes at a time when there is plenty of fun and sober things for your teen to do.
Host an Ice Cream Social
With a colder fall season right around the corner, having a party that serves ice cream can close out the summer in a refreshing way. Offer cones, sprinkles, chocolate syrup, caramel, cherries, whip cream, and all the fixings to go along with a few flavors of ice cream. You can take care of your teen's sweet tooth while they are hanging out with sober friends.
Go Kayaking
Renting a kayak is a minimal fee averaging around $20 an hour which usually decreases with each additional hour you stay on the water. Whether it is an ocean, a lake, or a river, kayaking can be therapeutic for your teen with the combination of the soothing water and physical activity to relieve stress. Let them take a friend with them as there are double occupancy kayaks as well as single rider kayaks.
Plan a picnic
Getting together a picnic for your teen and their friends is easier than you may think. Order some food or go to the grocery store to buy the convenience foods they offer in the deli area. Pick up some lemonades or root beers, grab them a blanket to sit on, and send your teen out to a park or a beach to enjoy the day with their friends. Pack them a football, frisbee, or a volleyball to help them to competitively pass the time.
Learning how to get through holidays sober can be challenging, but it does not have to be. Using some creativity and having an open mind can lead your teen to having the time of their life sober this Labor Day and many more to come.
If you or an adolescent you know needs to get help for drug or alcohol abuse, Stonewater Adolescent Recovery Center can give you the guidance that you deserve. Establishing a strong network of family and community can reinforce practices for living substance free.
Call us today to start living in your recovery: 662-598-4214