How to Help Your Teen Make Their Recovery Habits Stick

By
Stonewater Recovery
·
2 minute read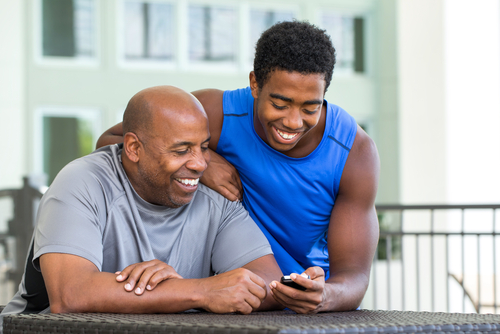 According to a recent report, people on average only keep their new year's resolution until January 12th, so continuing to maintain any lifestyle changes past 2 weeks is a difficult for most. Your teen who is getting sober may find some their recovery being obstructed by the triggers and cravings that often occur especially during the first 90 days of their sobriety. Instead of trying to force your teen to stay sober or attempting to do it for them, there are some pointers to help you to encourage their recovery habits to stick for the long haul.
Keep habits realistic
Your teen should be willing to go to any lengths to stay sober, but if those lengths prove to be too overwhelming, they could give up altogether. Be understanding of what their recovery needs are and help them to achieve them by not pushing them too hard. Get advice from their therapist or sponsor to see what their suggestions are to help them to stick to their habits.
Progress rather than perfection
Doing recovery perfectly is not feasible for anyone anywhere. Instead of pointing out the things that they are doing wrong, celebrate the milestones in their recovery no matter how big or small. Be complimentary on the things which will edify your teen to continue doing better things in their recovery.
Schedule the time
Successful habits are often supported with intentional planning. Having weekly therapy sessions to attend, home group meetings, a daily call time to a sponsor, and an established weekly appointment to go over step work are the activities that are important for recovery. Although your teen has school and extracurricular activities they must attend, recovery is just as important to plan into their life.
Be flexible
There are things that will have to be altered as time goes on in their recovery. You should motivate them to go with the flow because change could set them off. Help them to understand why things need to change and without over analyzing them tweak them as needed. Keeping their recovery measures as systematic as possible is important because adolescents tend to respond better to consistency, but things will happen. You can be asset to them by being a good example and counter to the necessary changes with an amenable spirit rather than scoff at the adjustment.
Habits are not meant to be broken as the old saying goes. Habits are meant to assist your teen to grow in their recovery so that they can live a life that was meant to be lived sober.
Stonewater Adolescent Recovery Center leads the way with progressive, evidence-based programming to most effectively treat each individual adolescent while focusing on the uniqueness of each client. Healing the mind, the body, and the spirit as one in the same can make the biggest difference in staying sober.
Call us today to start living in recovery:
662-598-4214