IRL: An Anti-Social Media, Social Media App for Teens

By
Stonewater Recovery
·
1 minute read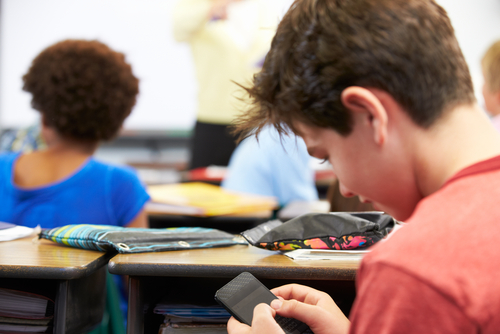 What if there was a social media app that encourages kids to connect somewhere offline? What if an app intentionally told its users to go do something engaging which didn't include continuing to stare at a screen? What if social media didn't include advertisements, manipulative marketing, addictive design, and purposeless news feeds? Introducing IRL (In Real Life) an anti-social media, social media app which helps teens plan get togethers
in real life.
There are a few key differences between IRL and other popular social media platforms teens use, like Snapchat. First, connections on IRL is exclusive. Only people who a user knows, the app considers safe, and the algorithm recognizes as part of their close friends who are in the phone's contacts are allowed. Strangers, extended social circle contacts, and others are not capable of interacting with your teen.
IRL's primary function is to serve as a platform for teens to message each other invitations for activities to do off their phones and in person. Hang outs, work outs, study groups, museum trips, going to the movies- whatever it is, IRL creates a safe and secure space for teens to interact, plan, and get together in the flesh.
Currently there are no advertisements on the app. Founders have an interesting idea for revenue moving forward. To continue encouraging the users to get connected offline, IRL will offer ticket purchases for activities users want to do together, including exercise or extracurricular classes. Teens can connect, plan, and create events to attend to together.
An app which encourages teens to get outside couldn't come at a better time. News headlines are riddled with breaking studies which consistently find that social media is damaging our teens' mental health. Depression, anxiety, stress, self-esteem and body image issues, and more have been associated with the amount of time teens spend online and engaged in social media. Parents and professionals alike are concerned that teens are suffering legitimate addiction issues when it comes to their smartphones, social media sites, and other technologies.
Stonewater Adolescent Treatment Center in Mississippi offers families and teens the perfect sanctuary for treatment. Our estate is surrounded by the rolling greenery of the Mississippi countryside, providing the isolation necessary to keep temptations away. Our clinical program is based on the latest technologies and proven therapies for rehabilitating a teen's mind, body, and spirit. With our long term residential programs and structured academic support, teens can take time from school to get the help they need while continuing to progress in their schooling. Call us today for information on our foundation building, life cleansing treatment programs for adolescent and teenage males: 662-598-4214