Is Accepting Powerlessness a Downfall for a Teen's Recovery Program?

By
Stonewater Recovery
·
2 minute read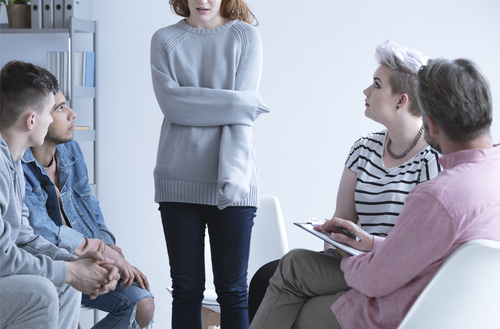 The first 12-Step program was devised back in the late 1930's by two middle aged men who could not stop drinking without the admission of an addiction and helping others. Although they did not fathom their vision being something that turned into a fellowship that would go onto help millions of people with a variety of addictions, that is exactly what happened.
Alcohol was the subject of the very first 12-Step program which has evolved into every imaginable addiction starting their own related program. One thing typically remains the same with every first step that they there powerless over the addiction and that their life had become unmanageable which could make a teen who believes they are invincible repel from the program.
Step One of Alcoholic Anonymous states,
We admitted we were powerless over alcohol - that our lives had become unmanageable.
For many people, including teenagers, who need help to stop drinking or stop the addiction that is plaguing them, they are put off by conceding to having no control whatsoever. With a teen, or really anyone at any age, having to accept this mentality is difficult. Teenagers do not want to be told what to do, allude to being weak, or criticized for their choices which can cause some friction for them when working Step One.
Once a teen does decide to get into action, Step One will be beneficial to their sobriety. Knowing that their addiction can be dealt with the admission that they are powerless and that their life has become unmanageable can keep them on track on the daily. There should be no shame in a teen's game to take this approach because being honest about their weaknesses simply turns into strengths that can enhance their program. Becoming truthful about their addiction builds self-esteem and self-discovery if they are willing to take advantage of what Step One has to offer.
If a teen continues to have dissension to this concept, they may not be in the right frame of mind just yet to come into an agreement for recovery. An adolescent must come to their own terms if they want to cessation from their addictive behaviors. Having to discern that they have to stop what they are doing must come in the time that is right for them to decide that they are powerless.
Stonewater leads the way with progressive, evidence-based programming to most effectively treat each individual adolescent while focusing on the uniqueness of each client. Healing the mind, the body, and the spirit as one in the same can make the biggest difference in staying sober.
Call us today to start living in recovery:
662-598-4214