Is Buprenorphine Safe for Kids?

By
Stonewater Recovery
·
2 minute read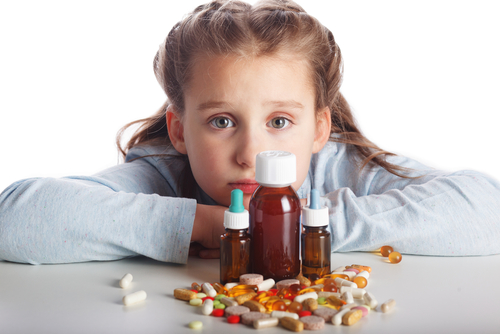 The opioid epidemic which has swept America for the last 7 years has reached younger and younger generations. Slowly, the numbers are turning for the better, though some are still startlingly devastating. In 2015, more people died of opioid overdose than car accident and gun violence. Numerically, there is little arguing that the opioid epidemic is still far from over. Unfortunately, the newer victims to the opioid epidemic complicate the problem. Opioid overdoses in children have also been increasing as many find access to opioid drugs themselves, like prescription painkillers in their parent's medicine cabinets. Another opioid based medication causing problems for children is buprenorphine.
Buprenorphine is the main ingredient in opioid replacement medications, also called substitute therapy medications. For medication assisted treatment, buprenorphine is used to help minimize the effects of opioid withdrawal to safely support the detox process while avoiding cravings for relapse. Popular medications like Suboxone and Subutex use buprenorphine.
Pediatrics
, an online journal, published a study which examined the nearly 200,000 calls made between 2005 and 2015 to poison control centers. Specifically, these calls were made on behalf of children who had ingested opioid substances.
Voactiv
reports that the first few years of the study parallel the beginning of the country's exposure to heavy opioid drugs which started causing addiction. Perhaps unsurprisingly, the first few years of the study saw an increase of 86 percent of opioid exposures to children, the article writes. After 2009, researchers recorded a decline of almost 32 percent, except, the article emphasizes, when it came to buprenorphine. Instead, buprenorphine exposures increased from 2014 to 2015 after declining from 2011 to 2013.
The ages of children for the study included teens and adolescents; anyone under the age of 20. Almost 90 percent of the buprenorphine exposures during the study were in children from infancy to five years old. In the last two years of the study, two of the years with the highest opioid overdose death rates among adults, the study ...saw a pretty significant increase in exposures to buprenorphine...among children. More than half of the 175 children who died as the result of exposure to buprenorphine were teenagers.
As parents in recovery themselves or as parents of a recovering adolescent or teen, it is of critical importance to safely store and monitor the use of replacement medications, or all medications. Many adolescent addictions start from medicine cabinet experimentation.
Stonewater Adolescent Recovery Center is committed to healing the family unit, mind, body, and spirit. Our residential treatment facility for adolescents and teens is remotely located in Mississippi, offering the privacy and sanctuary children need to heal. For information on our programs and detox services, call us today at 662-598-4214.