More Clinically-Backed Tips For Supporting Adolescents Through Addiction Treatment

By
Stonewater Recovery
·
1 minute read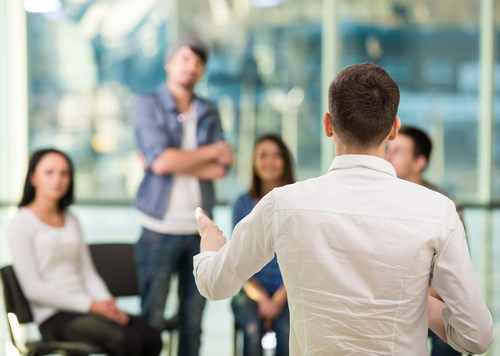 From treatment plans to 12-step programs, there is a lot for parents to learn when it comes to addiction treatment.
Understand your child's treatment plan: Treatment for addiction and co-occurring disorders takes many different forms. Your child's treatment plan will be based on a variety of information including a potential co-occurring disorder. Everything about your child's life, genetic history, environment, personality, social life, and more will be taken into consideration. Therapies and healing modalities can be evidence based, holistic in nature, and even involve spirituality. Your treatment facility will discuss your child's treatment plan with you in depth. Learn about each opportunity being offered to your child.

Learn about your child's diagnoses: Substance use disorder or alcohol use disorder is a diagnosis. In addition to addiction it is possible that your child has a co-occurring mental health disorder like anxiety, depression, or bipolar disorder. Whatever your child's official diagnosis, it is imperative to learn as much about that diagnosis as possible. First, you will gain critical knowledge about what your child is going through emotionally, physically, and mentally. Second, you will learn about treatment interfaces, methods for long-term recovery, and how to maintain abstinence from relapse after treatment.

Know your options for detox management: Detox is faced by many adolescents and teens who have become addicted to drugs and/or alcohol. Detox management can be the difference between life and death- detox can be dangerous when there is a high need for professional intervention and none is provided. Medications are available to lessen the effects of withdrawal symptoms. Learning about the kind of detox that will best help your child get through early recovery can put their recovery journey on te right path.

Become familiar with the 12 steps: 12-step integration is common in treatment for drug and alcohol addiction for any age population. Alcoholics Anonymous and Narcotics Anonymous, among many other 12 step programs offer millions of people support, guidance, and hope for their recovery. Likely, your child will read the big book of Alcoholics Anonymous and study the twelve steps. Ongoing, 12-step meeting participation will be part of their recovery lifestyle. Learning about the 12 steps, can help you encourage your child to practice the philosophies, principles, and theories set forth by groups like AA.
Stonewater Adolescent Recovery Center is a haven for recovery located in the rolling Mississippi countryside. Serving adolescent and teen males, in addition to their families, our programs are designed to build a positive foundation of recovery and cleanse life in mind, body, and spirit. Call us today for information: 662-598-4214