Prepping For College: Creating The Tools For Coping With Stress, Together

By
Stonewater Recovery
·
3 minute read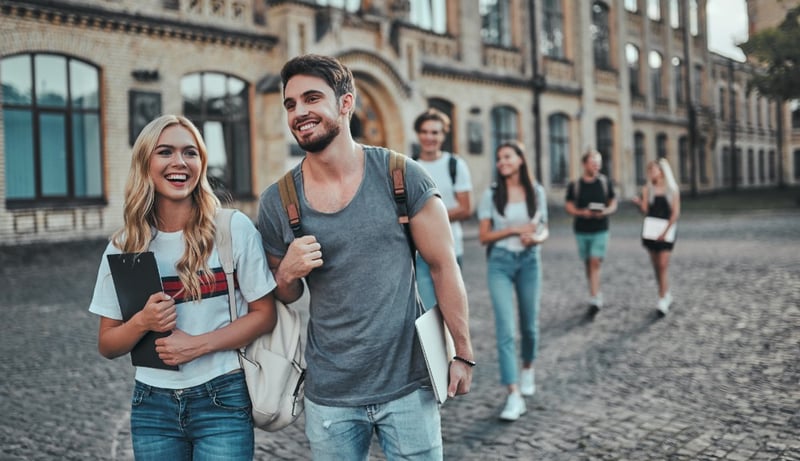 Stress is a given during the college years. One of the greatest learning experiences is developing the tools necessary for managing and regulating stress. Handling an exceptionally rigorous academic workload takes task and time management, prioritization, and organization, for example. In addition to school work, many of our college students are working part-time, participate in extracurricular activities, have social commitments, belong to varying organizations, and dedicate volunteered time to service work. Any college student will be faced with stress at some point in time as they learn to take on a balancing act, take care of themselves, and earn the grades they need to succeed.
As the parents of young men who have gone through the challenges of addiction, mental health, and recovery, our concerns about college stress are different. Through clinical residential and academic programs like the ones offered through Stonewater Adolescent Recovery Center, our sons have faced some of the greatest challenges of their lives and conquered them successfully. Together as a family, we have grown, healed, and transformed to create a solid foundation of communication, honesty, trust, and support. When we take our son to college and say goodbye once more to let him grow into a new chapter of his life, we must be prepared to help him cope with the stresses of college in a new way. Struggling with stress is one factor we strive to avoid. For our families, the goal is different. We must support our sons in maintaining their sobriety and avoiding the struggle of relapse while away at school.
Where Teens And Young Adults Feel The Pressure Most
Co-author of the book
The Stressed Years of Their Lives: Helping Your Child Survive and Thrive During Their College Years,
Dr. Anthony Rostain, professor of psychiatry and pediatrics at the Perelman School of Medicine, University of Pennsylvania, spoke with
Forbes
on the pressures college-age young adults are facing. Firstly, the competition is tough to get into an esteemed and established college or university. Secondly, the transition from college to a career is neither smooth nor laid out well for most students, and is equally if not more competitive than getting into college. The pressure to succeed can become overwhelming.
In this brave new world, one in four college students has been treated for a mental health condition; Rostain states explaining that 91% of Gen Z'ers have experienced one or more emotional or physiological stress-related symptoms in the past year. Students themselves aren't the only ones feeling the pressure. Parental stress, anxiety, and even encouragement can become overwhelming as well, making the communication tools picked up in treatment especially important.
Why Adolescent/Teen Treatment Is A Gift
When we have seen our children on the brink of total destruction at the hands of drug and alcohol addiction, our opinion on success changes. Watching our children struggle with addiction, we want them
to have the chance to live
more than what we specifically want for them in their lives. The process of addiction and treatment is not something we would necessarily wish on any other son or family. However, the incredible challenge, devastation, growth, and transformation of addiction and recovery do provide us with gifts that could not possibly come from anywhere else.
Though the way that addiction neurologically affects the brain does prime our sons to be more sensitive and vulnerable to stress, the way that evidence-based treatments, comprehensive clinical care, and long-term recovery also change the brain. We're lucky in that our sons have done a tremendous amount of work on self-regulation from their thoughts to their feelings to their bodily sensations. Equipped with skills for stress management and regulation, they are ahead of the curve in their emotional development. They have courageously confronted and bravely healed many of their own inner troubles, traumas, and character defects which may only start to come to the surface by the time other young adults reach college.
Recovery Is Empowering For College Students
Striving to equip our college-aged sons with everything they need in order to succeed at school, their recovery is something we must prioritize. Thankfully, there are a growing number of resources for recovery on or near college campuses. Most college campuses have onsite counseling services. Many colleges offer recovery or sobriety housing, on or off campus. Often, there are structured sober livings nearby which support students. Socially, students might find recovery-focused organizations where they can meet like-minded friends. As always, meetings for 12-Step programs like Alcoholics Anonymous are abundantly available around the country, as well as all over the world. From daily scheduling to semesters spent studying abroad, our sons can find the support they need to stay on the path of recovery, maintain their sobriety, manage their stress, and find success in college.
If you or an adolescent you know needs to get help for drug or alcohol abuse, Stonewater Adolescent Recovery Center can give you the guidance that you deserve. Establishing a strong network of family and community can reinforce practices for living substance free.
Call us today to start living in your recovery: 662-598-4214