A Parent's Guide to a Safe and Sober New Year's Eve for Their Teens in Recovery

By
Stonewater Recovery
·
1 minute read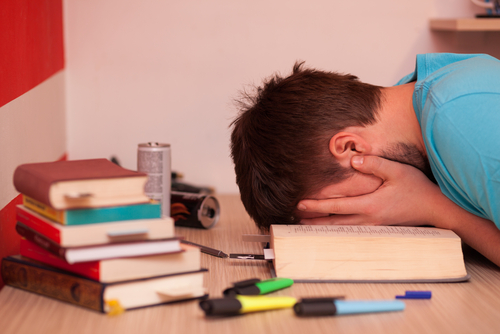 New Year's Eve is a fantastic celebration for a teen who is in recovery. Every year that a teen completes sober is a celebration of many hours, days, weeks, and months spent in recovery. New Year's Eve celebrations are exciting and exhilarating in sobriety, but they can be triggering and challenging as well. Renown for champagne toasts and lavish parties, temptations are running high on New Year's Eve. Parents of teens in recovery know that the temptation of drugs and alcohol is real and that teens in recovery have to work hard to overcome those challenges. A strong recovery program means that teens can enjoy their New Year's Eve without concern of relapse. Early recovery programs within the first year to two years are fragile. Parents can help their child have a safe and sober New Year's Eve with these suggestions:
Attend a local fireworks show
Family time is a better guarantee for sober time. Get your family together and go to a local fireworks display. Pack your favorite snacks and foods. For toasting at midnight, bring sparkling apple cider instead of champagne.
Find a young people's recovery event
There are Young People's groups for recovery around the country. Full of zest for life and a commitment to sobriety, this group of young recovering individuals knows how to have fun. Often, these groups hold parties, marathon meetings, and various events on New Year's Eve. With like-minded and like-experienced fellows, your teen will be active in their program as well as actively enjoying their sobriety.
Host a sober party
Your teenager has new friends from treatment and old friends from their life before they got sober. Having a party is a great way to honor your teen's recovery and support their social life. Provide many different beverages, snacks, and activities, but prohibit drugs and alcohol. Sparkling ciders are a great alternative to the traditional champagne beverage choice. By creating a safe environment that still allows teens to be teens, your teen in recovery can feel part of the crowd and have fun on New Year's Eve.
Treatment during the holidays is a challenge because families want to be together. Addiction tears families apart. Now is the best time to set you and your family on course for total recovery. Stonewater Adolescent Recovery Center offers long-term residential treatment programs for adolescent and teenage boys. Building positive foundations through life cleansing therapies, boys graduate from our program ready to take on life. Call us today for information: 662-598-4214