Self-Care Is For You, Too, Parents!

By
Stonewater Recovery
·
2 minute read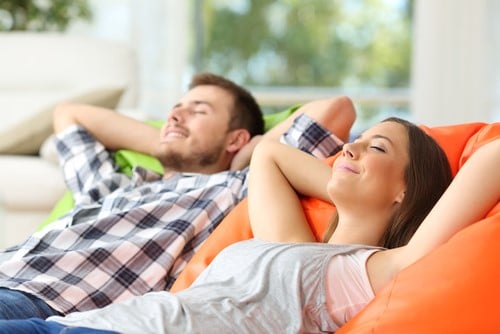 Many articles float around the internet advocating for self-care. Today it seems everyone is afflicted with more stress than they have ever had to bear. Despite treatments for disease, money to be had, and more luxurious amenities of modern society, we are stressed. Advocates for self-care claim many different approaches to taking the time for rest, restoration, relaxation, and enjoyment to help reboot the brain and the spirit. If you have a son who is battling an addiction to drugs or alcohol, their addiction treatment program may have suggested self-care as a method to stay sober. However, our family recovery support program also encourages parents to practice self-care too. It's easy to feel overwhelmed and burnt out if you're constantly caring for the people around you. When you reach out to the experts at Stonewater Adolescent Recovery Center, we will help you renew your spirit and your family's health. To learn more about the treatment programs we offer, please reach out to our team today at 662.373.2828.
Self-Care Is Essential for Long-Term Health
Being the loving provider, the constant worrier, and the parent of action for your child who is struggling with drug addiction is exhausting. As your child learns to take care of himself in healthy ways, you, too, should learn to turn to the inexhaustible source of healing and restoration. Spa treatments, social interactions with friends, and even a good night's sleep are vital for your long-term health. Self-care encourages you to have a healthy relationship with your body, allowing you to pass your healthy feelings to those around you. Research shows that you cannot continue to care for those around you if you don't care for yourself. Therefore, while many people see self-care as selfish, the truth is that when you care for your well-being, you're also taking care of your family and loved ones. Furthermore, you're also allowing yourself to be the best version of yourself, encouraging both the people around you and yourself. Every person in your life can benefit from your joy and renewed energy.
How Can You Practice Self-Care?
There is a range of ways to take care of yourself. One of the best ways to take care is to care for their physical health. Your mind and body are integrally linked, so it is rarely possible to be happy or to have the energy you need to care for those around you if you're not taking care of your health. There are plenty of ways that you can care for your body, such as:
Exercise regularly: If you want to practice self-care, exercise is a great way to start. Choose an activity that you enjoy, such as running, swimming, or just taking a walk.
Get adequate sleep: Sleep deprivation is a vital problem in American society today, and it can take a severe toll on your physical and mental health. Your body needs time to rest and renew. Try to get at least 6 to 8 hours of sleep each night.
Choose to eat a healthy diet: A significant part of self-care is your diet, but it is vital to be cautious about what you eat. Try to choose a nutritious diet and consume foods that are good for your body.
Learn how to say no: It's easy to say yes to each request from your loved one if you think refusal will hurt someone's feelings. However, often this can be at the expense of your own life.
You may also choose to turn to spiritual guidance as a part of your self-care. Attending religious services and seeing how a higher power is working in your life can be extremely beneficial to yourself and those around you.
Contact Stonewater Adolescent Recovery Center Today
Stonewater Adolescent Recovery Center offers a continuum of care rooted in a foundation of faith, clinically proven treatment, and academic support. With these tools, we strive to give your child the love and attention they need through each phase of their treatment. In addition, we provide steps for self-care for yourself and your teen. We offer a range of treatment options, including:
Alcohol use treatment
Heroin use treatment
Cocaine use treatment
Opioid use treatment
Prescription drug use treatment
Call us today for more information on our residential adolescent addiction treatment programs at 662.373.2828.