Should My Teen Be in a Virtual IOP?

By
Stonewater Recovery
·
2 minute read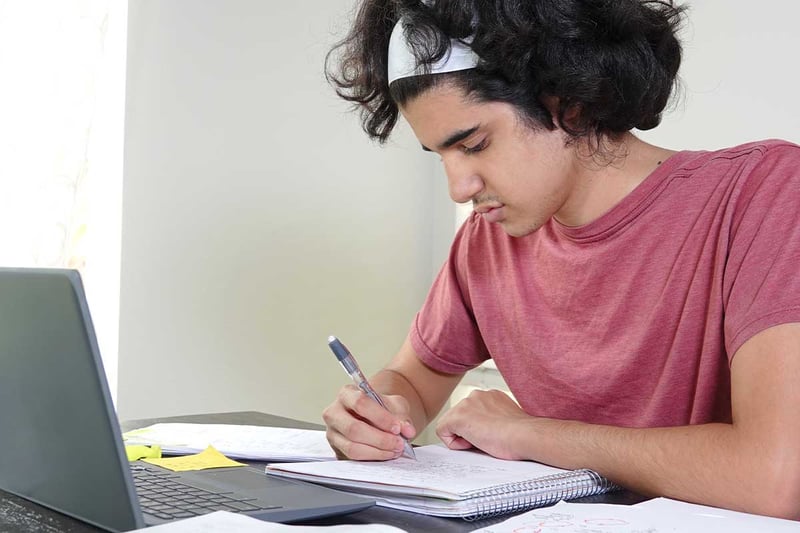 Finding the best possible treatment for your teen can be a challenge. If you or your teen are apprehensive about attending a treatment facility in person, then a virtual intensive outpatient program (IOP) could be a good fit. A virtual IOP allows teens to attend school while receiving the treatment they need in the comfort of their own homes. As with any treatment program, your teen will need to be dedicated to their recovery to make it worth their while. As a parent or loved one, your role is equally as important, as your teen will need a reliable support system at home while they receive their treatment virtually. To learn more about the treatment options available to your teen, please contact Stonewater Adolescent Recovery Center today at 662.373.2828.
Virtual IOP Benefits
Among the many benefits, a virtual IOP allows for your teen to have:
Structure
Consistency
A lot of flexibility
The option to customize their treatment
A safe and secure remote treatment option
Virtual IOP for My Teen
To determine if a virtual IOP is suitable for your teen, decide if the flexibility of this type of program is what they need. Then decide how you can best support them as they could through treatment. Will you be able to drive them to a facility daily? Can they take time off from school to enter a residential facility? If the answers to those questions are no, then a virtual program may be the best bet. The goal of any treatment program is to be able to offer help to anyone who needs it. However, that treatment is designed and administered. Virtual IOP includes a variety of therapeutic modalities, including:
Cognitive behavioral therapy (CBT)
Dialectical behavior therapy (DBT)
Evidence-based behavioral therapies like art therapy and equine therapy
Dual diagnosis treatment programs
Detox support
Individual therapy
Group therapies
Co-Occurring Disorders Can Be Treated In a Virtual IOP
Many teenagers struggle with both a substance use disorder and a co-occurring mental health condition. However, it can be hard to find treatment options that address both, as well as work with you and your teen's schedule. A virtual IOP can address both conditions as part of our dual diagnosis treatment program. You'll receive expert treatment that's convenient for you and your entire family. If you are unsure whether or not your son has a dual diagnosis, then there are some signs you should look out for. These include:
Becoming disconnected from their everyday social life
Significant changes in regular habits
Poor grades
Changes in physical appearance
Secretive behavior
Teens deal with different emotions when they are burdened with both a substance use disorder and a mental health disorder. They may not understand what is happening to them, causing them to ignore the problems. They might be embarrassed about what they are dealing with and try to disguise the issues. Parents and loved ones who can recognize that their teen is struggling can support and guide them to treatment and recovery. It can be a burden on the entire family unit.
Find Support at Stonewater Adolescent Recovery Center
At Stonewater Adolescent Recovery Center, we do not yet have an IOP. However, we believe that treatment for substance use and mental health disorders is necessary for teens as it is an important component of the recovery process. Our residential treatment center can help your teen with whatever they are struggling with, including:
Depression
Anxiety
ADHD
Bipolar disorder
Trauma
Alcohol use disorder
Substance use disorder (including prescription drug misuse)
Dual diagnosis
The Stonewater treatment team understands the unique challenges facing teens today, especially when it comes to getting the help they need. Call us today at 662.373.2828 to learn more.