Signs You May Be Depressed

By
Stonewater Recovery
·
2 minute read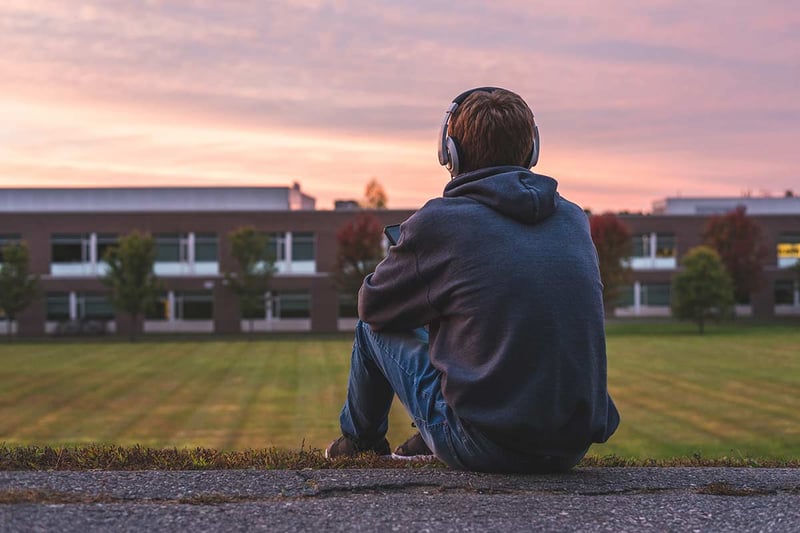 You're a teen, so people expect you to be moody. Even if you're upset all the time, your family and friends, and even you, may think that's normal. The fact is, everyone may be missing the key signs that you are depressed. By ignoring these signs, you risk spending your future struggling with mental health issues. If you are down more than you're not, and you're having trouble participating in everyday life, then it's time to seek treatment. Our team at Stonewater Adolescent Recovery Center can help. Don't wait. Your future will thank you. Call 662.373.2828 to learn about your treatment options.
What Are the Signs of Depression?
Every teen needs to understand that depression is more than just feeling sad. Sure, everyone has times when they are upset or feel down. However, if every day becomes a bad day, it's time to do something about it so you don't limit your overall quality of life. Some of the most common signs that could indicate you may be depressed and need to seek treatment include:
Poor grades
Feeling sad and helpless
Slowed thinking, speaking, or body movements
Frequently complaining about unexplained body aches and headaches
Isolating yourself from family and friends
Sleeping a lot or very little
Self-harm or thoughts of suicide
Many teens turn to drugs or alcohol to get relief from their depression, which can add addiction to the problems they're facing. As a result, it is critical to seek treatment for your depression as soon as possible.
Getting Treatment for Your Depression
Teenagers and adolescents' emotions are ever-evolving. Your attitude, interests, and personality can shift during those critical growing years of your youth. It can be challenging for you and your family to tell what could be a sign of depression or what is just a symptom of adolescence. Issues such as peer pressure, academic pressure, and your changing body can bring mood swings. But if your lows are coming more often and lasting more extended periods, then it's time for you to seek treatment for your depression. Understand that teen depression isn't a weakness or something that you can overcome with willpower. It can have severe consequences and requires long-term treatment. For most teens, you can manage depression symptoms through a combination of medication and counseling. At Stonewater, we'll work with you in a variety of ways, including:
Talking to a therapist about what's happening
Learning how to cope with negative thought processes
Developing a medication plan to help control your feelings
Providing a place to open up without judgment
Depression treatment may include spending time with family and finding good things in your everyday life again. For some, nutritional counseling and exercise therapy can help, too. Most importantly, though, you'll learn that you are not alone in the way you feel and that you will be able to turn things around to once again find the good in your life through treatment at Stonewater.
Contact Stonewater Adolescent Recovery Center Today
If you're unsure where to start, we are here to help. Reach out to people that you feel comfortable talking to and communicate your concerns. That could be family, friends, a doctor, a therapist, a sponsor, a counselor, or a pastor who can help you get the help you need as soon as possible. When someone offers you assistance, don't be scared to accept it. Those that support you want to help you. Please schedule a consultation with our caring and professional treatment team and share what you're going through. Learn more about your treatment options to get on the road to recovery. You can live a healthy and happy life again, and we're here to help make that happen. To learn about treatment for your depression, contact us at 662.373.2828 today.