Saving Our Children: The Teen Mental Health Crisis & the Role of Residential Treatment

By
Stonewater Recovery
·
2 minute read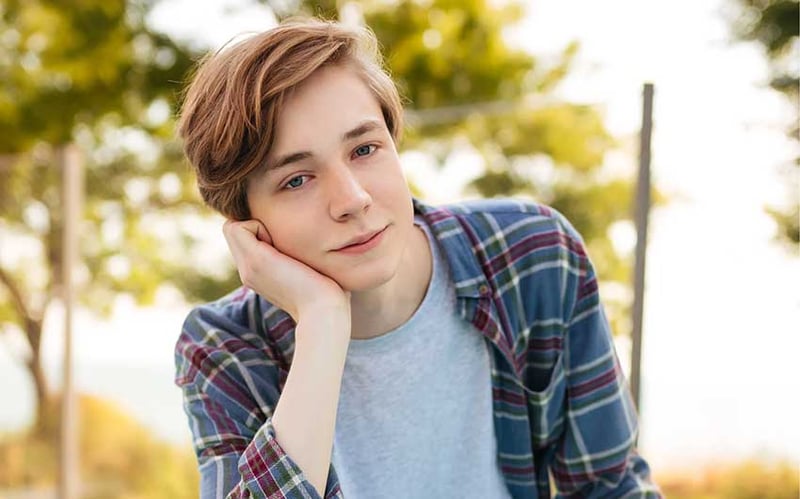 Nearly three years since the start of the COVID-19 pandemic, we are only just beginning to see its full effects. While mortality and hospitalization rates have fallen, the long-term implications of widespread lockdowns, national anxiety, and grief are beginning to take shape as research studies compile their first results. The picture that's being painted is not a happy one — and especially for teens and adolescents. The drastic and sudden removal of millions of children's support networks in the form of school and extracurricular activities has created a teen mental health crisis nationwide. More than ever, residential treatment for adolescents and mental health resources are vital in order to save our children.
Teen Mental Health Facts
Even in the earliest days of the pandemic, it was clear that the new world order was having a major impact on our children. According to CDC data, ER visits for teen mental health emergencies rose 31% from March to October 2020, and suspected suicide attempts among teen girls rose more than 50%.
In 2021, the National Survey on Drug Use and Health found, 5 million adolescents reported suffering from a major depressive episode within the last year — and less than half ever spoke to a healthcare professional or received medication for their illness. Among the 3.7 million who faced "severe impairment" because of their depression, more than half received no treatment.
As a result of studies like these, in late 2021, a coalition of adolescent health organizations took action. The Association of American Pediatrics, American Academy of Child and Adolescent Psychiatry, and the Children's Hospital Association banded together to declare a "national emergency" in child, adolescent, and teen mental health, calling upon government leaders to devote significant resources to this struggling population.
It's clear that the mental health industry was not equipped to face this rising tide of need. The National Center for Education Statistics reported in late 2022 that 70% of public schools have noted an increase in students seeking mental health services since the pandemic; but, only 12% of respondents strongly agreed that they could provide mental health services to those students.
At the same time, a 2022 research study published in JAMA Pediatrics reported that 67% of counties included in the study met the criteria for being a "Health Professionals Shortage Area." The consequence of that lack? Youth suicide rates in those areas were 41% higher than in counties that were better equipped with mental health services.
Still, even in such a troubling time there is hope. In recent years, DBT (dialectical behavior therapy) has proven to be a powerful tool in reducing self-harm and suicidal ideation among teens. Stanford child and adolescent psychologist Dr. Michele Berk called it "the best tool we have" for adolescents. Dr. Berk and her colleagues published a 2018 study in JAMA Pediatrics supplying the proof for that assertion: The study found a significant reduction in suicide attempts and self-harm among a group of adolescents utilizing DBT, as compared to a control group. Other studies around the world have found similar results.
For that reason, DBT is a cornerstone of residential adolescent treatment at Stonewater Adolescent Recovery Center. Not only do we work closely with each resident to teach them how to utilize this powerful tool; but also, all of our staff members are trained in DBT as well. This ensures that residents can practice their new skills at any time throughout the day, and not just during clinical treatment sessions.
Each resident receives a complete psychological assessment upon intake to determine the additional therapeutic modalities that will help them heal, grow, and thrive. Working one-on-one with a therapist specialized in teens and adolescents, participating in group therapy with motivated peers, or building self-esteem and coping skills in our on-site accredited school — each aspect of our daily programming helps residents recover, evolve, and find new passion and purpose for a brighter future.
Are you ready to get your child back, better? Contact our adolescent experts here or send a chat to start the conversation and the transformation.