Teenagers Have More Anxiety Than Ever Before

By
Stonewater Recovery
·
2 minute read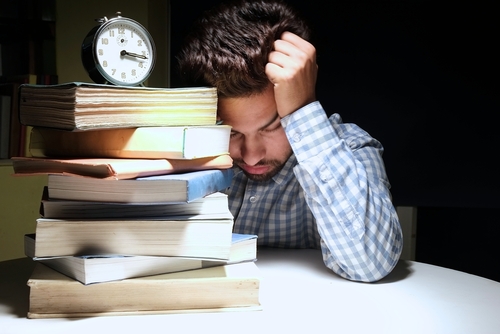 Teenagers are on their way to college. Parents are often conflicted in how much pressure they put on the prospect of college or the workforce after high school. Somewhere between the remarkably ripe and adolescent ages of 17-18 years old, the previously high school seniors who become college freshmen are usually hardly prepared for life on their own. Crumbling under the weight of taking on many of life's responsibilities seemingly alone, life in the microcosm of campus culture is too much. Whether still in high school, in the workforce, or in college, teenage kids are struggling with anxiety more than teenagers in previous generations.
The New York Times
reported on the anxiety crisis happening in teenagers across the country, citing an analysis of 2016 data from the American College Health Association. In 2011, college undergraduates reported overwhelming anxiety at about a 50 percent rate. Five years later in 2016, a new crop of undergraduates reported overwhelming anxiety at 62 percent. Just under half of college students reported to the Higher Education Research Institute that they felt overwhelmed by all [they] had to do.
The kind of anxiety teenagers are facing is not normal teenage anxiety. Anxiety is a normal emotion that everyone possesses because it is part of our evolutionary genetics in order to survive. Sending our stress hormones surging through the fight or flight response, we have to be able to feel anxiety in order to take swift life-saving action when necessary. Anxiety disorders take this natural experience to the next level. The ritual fight or flight response starts reacting to everything as if it were a threat instead of normal threats themselves. Perceived or real, everything is a threat to teenagers from their clothes to the opinions of their peers to their schoolwork to the misunderstandings of their parents. All of it feels like a big deal- such a big deal as to cause them deep anxiety. More than social nerves, anxiety in teenagers is self-defeating and self-destructive. Nothing is good enough. Everything is doomed. There is no convincing them otherwise. Many teens turn to drugs and alcohol to cope. Some teens turn to self-harming behaviors and eating disorders. Teens become perfectionists. Teens become recluse. Tragically, according to new research, more and more teens are turning to suicide.
If you are a teen experiencing thoughts of suicide, there is someone to talk to. Please call the National Suicide Prevention Lifeline: 1-800-273-8255
Studies have revealed that the best courses of treatment for teens with anxiety is a combination of psychopharmaceutical treatment and therapy. If your teen has turned to drugs and alcohol to cope with anxiety and the using has become unmanageable, call Stonewater Adolescent Recovery Center today for information on our residential treatment and academic programs for recovery.
Located in the Mississippi countryside, our remote location and beautiful lodge provide the perfect environment for healing. 662-598-4214