The Flu Symptoms You Need to Look Out for

By
Stonewater Recovery
·
1 minute read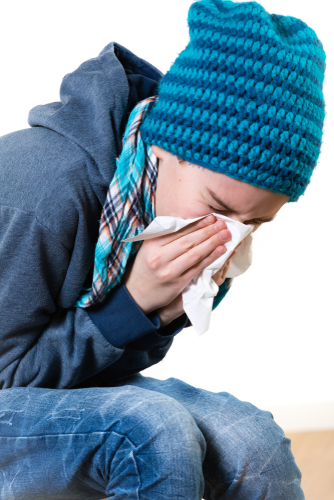 The 2017-2018 flu season has claimed the lives of dozens of individuals across the country this year, with some counties having extremely high cases of the flu, and deaths due to the flu. News headlines from across the country cry that this is the worst flu season in decades and that parents of children need to be especially careful.
Adolescents and teenagers who are actively abusing drugs and alcohol have a compromised immune system. Drugs and alcohol weaken the immune system by causing stress to the body, which creates inflammation and damages flu-fighting abilities. Drugs and alcohol can also impair decision making as well as increase impulsivity, which means kids are more likely to share their germs in promiscuous ways. If you are the parent of a teen in recovery, it is important to understand the length of time it takes for the immune system to rebuild. Detox, whether severe or mild, can compromise the immune system. Through the first year of recovery, teens and adolescents are more susceptible to catching the flu or the common cold.
Popular Science
reports that ...only about 60 percent of kids under 18 get the flu shot every year. Vaccinations are a controversial topic in some areas today, but the flu shot still stands as a way to prevent catching the flu. Other measures should include regular consumption of vitamin C, staying away from other sick kids, limiting the amount of sugar in the diet, as well as eating plenty of immune boosting fruits and vegetables.
If your child has the flu:
Flus can become nasty without becoming problematic. This year's flu seems to be fooling parents and adults alike due to a particular characteristic. A serious warning sign of a potentially dangerous flu is getting better from an onset of flu symptoms then having the symptoms return, but worse. If you or your child experience this characteristic of the flu, it is critical to seek medical attention as immediately as possible. Other important signs of a worsening flu are:
Unrelenting or increasing fever

Chest pains, respiratory depression, or any difficulty breathing

Rapid heart beat

Extreme exhaustion or fatigue

Cognitive confusion
Recovery from drug and alcohol addiction is a journey to lifelong wellness. At Stonewater Adolescent Recovery Center, our treatment programs for adolescent and teenage boys are designed to approach mind, body, and spirit for total recovery. Our long term residential treatment programs are complete with academic support. For information on how we're saving lives and bringing families together, call us today: 662-598-4214