The New Vaping Problem For Teens: Parents Need To Know About Juul

By
Stonewater Recovery
·
2 minute read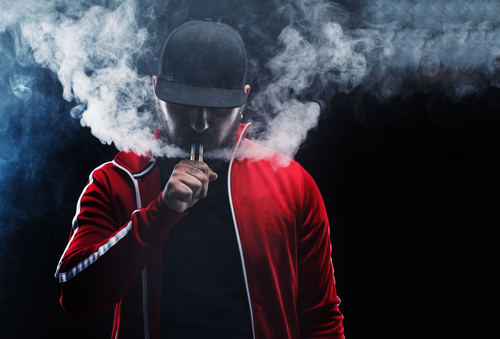 At first, they were in the shape of cigarettes. Electronic cigarettes looked like cigarettes, smoked like cigarettes, but were not cigarettes. Suddenly, there was a boom of vapes. Today, vape shops seem to occupy at least one storefront of every strip mall. Much less inconspicuous, vapes can be big, boxy, handheld devices with a vintage looking cigarette handle attached. Unlike the subtle smoke electronic cigarettes provided, vapes allow teens to blow big, thick, voluminous billows of smoke. Now, as the vaping trend fades away from mainstream headlines for being chemically toxic and dangerous, there is a new smoking device catching parents' attention: the Juul.
Neither cigarette or handheld machine, the Juul looks more like a modular pen or a flash drive and it actually recharges in a USB. Juul smokers can still produce a hefty cloud of smoke, but it is missing the typical chemical smell of other alternative smoking devices. The undetectability of the Juul cigarettes has made it easier for teens to sneak nicotine based products by their parents. The nicotine power is created by JUUL pods which fit into the small pen. An internal battery heats the liquid and turns it into vapor. Parents hoping to catch their teens by way of the smoke will by hardpressed. Smoke from a JUUL disappears quickly and has fruity smells of commonly used teen body sprays and colognes.
JUUL has outwardly stated that their small JUUL pods have the
same amount of nicotine
as an entire pack of cigarettes, meaning that teens who are smoking JUUL are not making any healthier of a choice. E-cigarettes and vaping are a risk for teen's health. For teens who are in recovery from addiction, the JUUL can be a greater threat.
Parents struggle to restrict their kids from something like vaping when sobriety is on the line. Vaping is certainly less of a risk than heroin, benzodiazepines, cocaine, or alcohol. However, addictive behavior is still addictive behavior. Teens in vaping use treatment programs will learn how to cope with life, their feelings, and the consequences of their behaviors, without turning to an external, mind altering substance. JUUL and other devices can act as a small form of rebellion which keeps teens in a resistance-mindset instead of a growth mindset. Parents should be wary of this new device.
Stonewater Adolescent Treatment Center in Mississippi offers families and teens the perfect sanctuary for treatment. Our estate is surrounded by the rolling greenery of the Mississippi countryside, providing the isolation necessary to keep temptations away. Our clinical program is based on the latest technologies and proven therapies for rehabilitating a teen's mind, body, and spirit. With our long term residential programs and structured academic support, teens can take time from school to get the help they need while continuing to progress in their schooling. Call us today for information on our foundation building, life cleansing treatment programs for adolescent and teenage males: 662-598-4214