Tips to Take a Sweetheart Out on a Date

By
Stonewater Recovery
·
2 minute read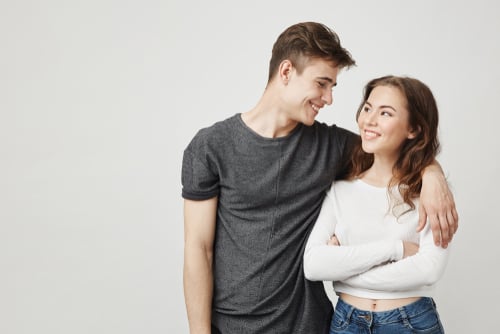 Valentine's Day is right around the corner and you are wanting to ask someone special out on a date. There are a few obstacles that you face to get the date to go smoothly. You are a teenager and you have never been on a date before. Then, there is the fact that you are sober, and you are afraid that information will keep someone from wanting to go out on a date with you. Whatever reasons may be holding you back, here are some tips to take a sweetheart out on a date.
Keep it simple
When you are on your first date and are trying to get to know one another better, try to hold off on talking about subjects that may be considered taboo. Politics, religion, exes, and maybe your recovery should be talked about at a later date when you feel more comfortable. This is not to say be dishonest, but teenagers start rumors in many cases, and you can spare yourself by waiting until you completely trust the person you are the date with your very personal information.
Remember to have fun
Find an activity that is fun and will keep you both engaged. Try a new restaurant that has games, go see a movie that you can discuss over dinner, or weather permitting go on a picnic. If the weather is too cold or with heavy precipitation, you can always have an indoor picnic in your living room. Find an activity that you can do together and then have a bite to eat which will give you an opportunity to talk and get to know each other better.
Be present
Since it is Valentine's Day you may feel like you need to buy chocolates and flowers although it is not a requirement for the first date. Getting them something small on your first date is a nice gesture to celebrate the holiday even though you may not want to go overboard. You might appear desperate in trying to impress them no matter where your intention actually lies.
Boys always pay
This old-fashion sentiment may not fly in 2019. It has become customary that whoever asks for the date should pay the bill or you can set a boundary up front that you will split the check. The point is not to make a big deal out of the bill because this could be a deal breaker for future dates to occur. Be generous when you can and be gracious for everything you receive.
Valentine's Day is one of those days where the expectations can be a little higher on a date. Just be yourself so that you can impress your date in a genuine way that exemplifies that you are continuing to practice your principles in all your affairs.
Stonewater Adolescent Recovery Center has a program that can help the whole family to begin to heal. We offer essential recovery support skills to show the teen and their family how to implement a strong network that can reinforce healthy living.
Call us today to start living in recovery: 662-598-4214